Today's highlight in history:
On Jan. 21, 1793, during the French Revolution, King Louis XVI, condemned for treason, was executed on the guillotine.
On this date:
In 1648, Margaret Brent went before the Maryland colonial assembly to seek two votes in that body, one for herself as a landowner, the other as the legal representative of the absent Lord Baltimore; the assembly turned her down.
In 1861, Jefferson Davis of Mississippi and four other Southerners whose states had seceded from the Union resigned from the U.S. Senate.
In 1908, New York City's Board of Aldermen passed an ordinance prohibiting women from smoking in public (the measure was vetoed two weeks later by Mayor George B. McClellan Jr.).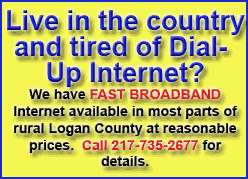 In 1910, the Great Paris Flood began as the rain-swollen Seine River burst its banks, sending water into the French capital.
In 1924, Russian revolutionary Vladimir Lenin died at age 53.
In 1937, Count Basie and his band recorded "One O'Clock Jump" for Decca Records (on this date in 1942, they re-recorded the song for Okeh Records).
In 1954, the first atomic submarine, the USS Nautilus, was launched at Groton (GRAH'-tuhn), Conn. (However, the Nautilus did not make its first nuclear-powered run until nearly a year later.)
In 1958, Charles Starkweather, 19, killed three relatives of his 14-year-old girlfriend, Caril Ann Fugate, at her family's home in Lincoln, Neb. (Starkweather and Fugate went on a road trip which resulted in seven more slayings.)
In 1968, the Battle of Khe Sanh began during the Vietnam War. An American B-52 bomber carrying four hydrogen bombs crashed in Greenland, killing one crew member and scattering radioactive material.
In 1977, President Jimmy Carter pardoned almost all Vietnam War draft evaders.
In 1982, convict-turned-author Jack Henry Abbott was found guilty in New York of first-degree manslaughter in the stabbing death of waiter Richard Adan in 1981. (Abbott was later sentenced to 15 years to life in prison; he committed suicide in 2002.)