Kobe Bryant scored 26 points and Pau Gasol had 25 for the Lakers, whose road skid is their longest in six years. Dwight Howard was ejected after drawing his second technical foul with 1:18 left in the first half.
Jose Calderon had 22 points and nine assists while Ed Davis had 18 points and eight rebounds for Toronto. Alan Anderson added 14 points and eight assists as the Raptors ended a four-game losing streak against the Lakers.
Bryant made 10 of 32 shots, including 3 of 12 on 3-pointers. Steve Nash scored 16 points and Earl Clark had 14 points and 14 rebounds for Los Angeles. The poor-shooting Lakers trailed by 15 points midway through the first quarter.
Howard got his first technical for arguing after a missed jump shot with 4:43 left in the first quarter. The star center was tossed after he and Anderson were called on a double technical when they got tangled up after a free throw. Howard finished with five points in 17 minutes.
Consecutive 3-pointers by Kyle Lowry and layups by Terrence Ross and Anderson gave Toronto a 95-76 lead with 7:29 left, forcing the Lakers to call timeout.
Los Angeles responded with a 3 by Nash and, after a layup by Fields, a pair of 3-pointers by Bryant and a layup by Antawn Jamison made it 97-87 with 5:22 remaining.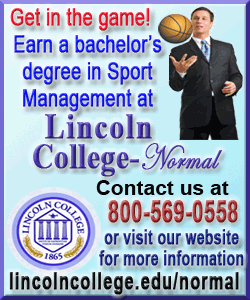 Bryant hit a 3 with 1:35 left, cutting it to 103-97, but Amir Johnson rebounded Anderson's miss and scored a layup to make it an eight-point game with 1:02 left.
Gasol returned to the starting lineup after coming off the bench for the first time in his Lakers career in Thursday's loss to Miami. Gasol had sat out the previous five games with a concussion after being accidentally elbowed in the face by Denver's JaVale McGee.
It was a slow start for the Lakers, who missed 12 of their first 15 shots and were down 19-4 with 5:50 left in the first. Bryant missed his first six shots and made just one of eight in the opening quarter as Toronto led 29-20.
Gasol scored 10 points and Bryant had nine in the third, but the Raptors got 10 points from Fields and six each from Calderon and Davis to take an 83-70 edge into the fourth.
NOTES: Raptors C Andrea Bargnani (right elbow) has resumed working with a basketball, while rookie C Jonas Valanciunas (broken right ring finger) is lifting weights, coach Dwane Casey said. ... Nash made his first visit to Toronto since passing on a contract offer from the Raptors to sign with Los Angeles last summer. ... This was the first game of a three-game road trip for the Lakers, who will also visit Chicago and Memphis. ... Montreal Canadiens defenseman P.K. Subban attended the game.
[Associated Press; By IAN HARRISON]
Copyright 2013 The Associated Press. All rights reserved. This material may not be published, broadcast, rewritten or redistributed.