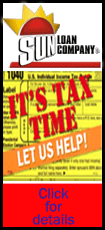 But the story of the Lynx victory over Parkland Community College in Saturday's season-opener wasn't offense, but rather, defense.

Lincoln College squeaked by the Cobras in a low-scoring contest, winning 57-55, with the margin of victory supplied by two Simpson free throws with 22 seconds left.

While the Lynx shot only 35 percent from the field, they held Parkland to just 39 percent shooting and forced the Cobras into 18 turnovers, while surrendering only 11 turnovers.

Lincoln College coach Pat Lepper praised his team's toughness in their win over Parkland, which was ranked No. 18 in the latest NJCAA Division II poll.

"We knew that Parkland ran some great sets and that we'd have to guard, get down and get through screens," said Lepper. "I was happy that we did that.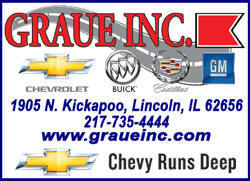 "We held them to 20 percent from behind the arc and 39 percent overall ... But offensively, when our defense isn't getting stops, or we're not getting rebounds and into transition, it hurts us. But at times, we looked really good defensively."
It was an up-and-down game, with each team possessing sizable leads.
The Cobras jumped out to a 16-7 lead in the opening minutes, but the Lynx would overcome that deficit to take a 34-31 lead into halftime.
Early in the second half, it appeared that Lincoln College might run away with a double-digit win. The Lynx held Parkland to only three field goals in the first 10 minutes of the second half and took their largest lead of the game, 49-39, on a steal and basket by Jalen McCaskill.
But, the Cobras answered. Parkland tied the game at 55-55 on a basket from Dominique Walls with just over two minutes remaining.
The teams would trade defensive stops until the Lynx possessed the ball with under 30 seconds left. Lepper called a timeout and promptly drew up a play for Simpson.
Simpson got the ball at the top of the key and used a pick to separate from his defender. Simpson then looked to pull up, but was met by Parkland center Cedric Smith. Simpson pump-faked, baiting Smith into leaping into the air to block the shot, and then got a shot attempt off while drawing Smith's contact, which was called a foul.
Simpson stepped to the line and swished a pair of free throws to give the Lynx a two-point advantage.
"I felt the whole game that I was kind of rushing," said Simpson. "Their bigs were jumping at me a lot. I kind of figured if I came off the screen and pump-faked, I could get them in the air. That's what I did."
After Simpson's free throws, the Cobras advanced the ball to half-court before calling timeout. On the ensuing in-bounds, Gaines stole the in-bounds pass and got it to teammate Kendall Wesley, who was fouled. Wesley missed the front end of his one-and-one attempt, which Parkland rebounded. But, a midcourt heave from Smith was no good and, once the buzzer sounded, the Lincoln College student section took to the floor in celebration.
The buzz in Jack Nutt Arena was almost tangible, which Lepper noted worked in favor of the Lynx.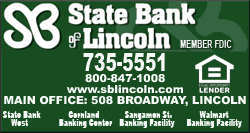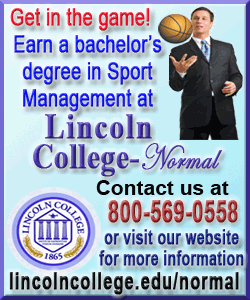 "You have to give the students credit," said Lepper. "It was a great atmosphere. People from Parkland were here, plus our student body came out. They got rowdy towards the end. And that helps us."
LC was led in scoring by Simpson, who finished with 11 points. Avery Perry was the only other Lynx to reach double figures, adding 10 points. However, LC benefited from a balanced attack, with 11 players figuring into the scoring columns with at least two points, compared with eight players in Parkland's scoring column.
Simpson said that while he and Gaines understand they're looked to as the team's top offensive weapons, he thinks all of his teammates are capable of scoring when needed.
"We've always had a great bench," said Simpson. "Sometimes, we run plays that are designed to get shots for me and JoVaughn. But when our guys get their time, they can all score."
Lady Lynx drop heartbreaker
The women's game that preceded the men's contest set the tone of excitement for the night.
The Lady Lynx led for most of the first half, setting the stage for an upset of the Cobras, who received votes but were not ranked in the latest NJCAA Division II women's poll.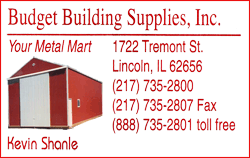 But, Parkland proved to be too much in the second half, overcoming LC's 34-30 halftime advantage to win 64-60.
Although the loss was painful, Lady Lynx coach Carol Wilson termed it a "moral victory."
"That's what it was, really. I thought we played hard," said Wilson. "Just being in the game situations there in the last few minutes, we just lost what we were supposed to do.
"But hopefully we learn from it, because we're going to be in that situation again if we keep playing this hard with other teams."
The difference in the game was at the free-throw line. At halftime, Parkland adjusted their game plan on offense, pounding the ball inside against the smaller Lady Lynx. The change paid dividends in free-throw attempts. The Cobras made 12 of 24 attempts in the second half, while LC had only six attempts, of which they made four.
Wilson didn't feel the officiating was unfair. It was just a matter of Parkland being aggressive, according to the coach.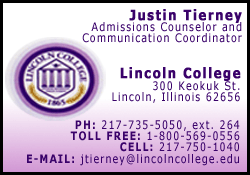 "That's huge. I thought the refs did a good job. We were fouling," said Wilson of the free-throw differential. "They were just being aggressive ... (LC sophomore) Ally (Friday) can draw fouls when she wants to, and so can Cassidy (Jennings).
"But a lot of times we settled and don't penetrate the gap like we should. I thought overall, we couldn't have played much better."
Friday led the Lady Lynx in scoring with 15 points, while Jennings added 13 points. Shannon Hall and Taylor Buliox each added eight points for LC in the loss.
[By JUSTIN TIERNEY]
Lincoln College men's basketball