LCU men come up short to Kuyper
Send a link to a friend
[January 21, 2013] GRAND RAPIDS, Mich. -- The Lincoln Christian University men's basketball team traveled to Grand Rapids, Mich., to take on Kuyper College Friday evening. Coming into a challenging environment, LCU (7-11) was unable to hang with KC and dropped the game 83-67.
The game started out as a defensive battle, as both teams struggled to find open looks. Through the first 10 minutes of the first half, it was back and forth between the two teams, with multiple lead changes occurring. However, with the score at 20-18 in favor of Kuyper, LCU began an offensive drought, as they failed to score for six minutes while KC ran up their lead. At the half, Kuyper had grabbed a 43-22 advantage.

The second half was a different story as LCU was able to find their offensive power. KC built up a lead of 28 points, but LCU fought back, cutting their deficit to 12. However it was not enough, as Kuyper responded and held on for the 16-point victory.

The difference of the game was LCU's 23 turnovers, and KC was able to score consistently and often in the paint as 69 of their points were made from there.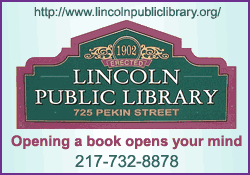 LCU was led in scoring by senior guard Brady Cremeens (Hopedale, Olympia High) as he had 15 points on 5-of-21 shooting while also dishing out four assists. Sophomore forward Gabe Langseth (Stewartville, Minn., Stewartville High) also had 15 points on his 4-of-9 shooting, including 4 of 6 from the line. In addition, Langseth grabbed 12 rebounds, which gave him the game's only double-double.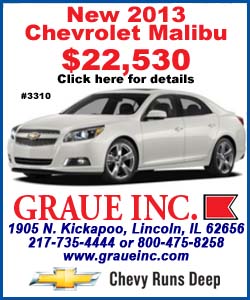 Junior point guard Sal Hermiz (Warren, Mich.) led Kuyper with 24 points on 6-of-12 shooting, including going 12 of 25 from the free-throw line. Senior forward Omar Haynes (Muskegon, Mich.), followed up with 20 points on 6-of-16 shooting, while also grabbing nine rebounds.
LCU was scheduled to return to the court on Saturday afternoon to take on Great Lakes Christian College in Lansing, Mich. (See report.)
___
LCU's School of Undergraduate Studies is a member of the National Christian College Athletic Association, Division II. Founded in Lincoln, Ill., in 1944, Lincoln Christian University's three schools -- the School of Undergraduate Studies, the Hargrove School of Adult & Graduate Studies, and the Seminary -- share a mission to nurture and equip Christians with a biblical worldview to serve and lead in the church and the world. For more information about the Red Lions, visit LincolnChristian.edu/athletics.
[Text from file received from Lincoln Christian University]