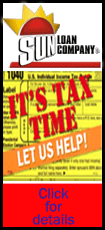 Corey Brewer scored 26 points, including 15 in the fourth quarter, to lead the Nuggets, who reversed a 20-point loss to Oklahoma City last Wednesday. Danilo Gallinari added 18 points and Faried finished with 16 points and 10 rebounds.
The Thunder, who beat Dallas in overtime Friday night behind a career-high 52 points from Durant, lost for the first time in five overtime games this season. They got 37 points from Durant and 36 from Westbrook.
The game was a difficult one emotionally as well for Thunder coach Scott Brooks, whose 79-year-old mother, Lee, died on Saturday. In a statement released by the club earlier, Brooks thanked friends, family and the team for their support and said his mom would have wanted him to coach Sunday night's game.
"I do so to honor her memory and all that she meant to me as a mother and as an invaluable role model," he said.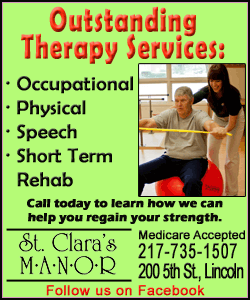 The Nuggets took a 101-90 lead after Ty Lawson scored on a putback with 6:40 remaining. But the Thunder managed to pull to 103-96 after Durant made a 3-pointer with 4:17 left to play.
Andre Miller answered with a layup and Brewer made a pair of free throws to rebuild the Nuggets' lead to 107-96 with 3:04 remaining.
Oklahoma responded with a stunning 10-0 run culminating in successive 3-pointers by Durant and Kevin Martin, pulling to within 107-106 with 1:26 left to play.
After Gallinari made a pair of free throws, Westbrook drained a 3-pointer to even the score at 109-all with 22.9 seconds remaining.
Maneuvering for a last-second shot, Lawson failed to get a shot off before the buzzer sounded ending regulation, and the game went into overtime.
Faried's driving layup gave the Nuggets a 117-116 lead with 46.5 seconds remaining in overtime. After Durant missed a long jumper, Faried missed two free throws with 10.6 seconds left. As the Thunder were going for the go-ahead shot, Nick Collison was called for an illegal screen, turning the ball over to the Nuggets.

The Thunder quickly fouled Miller, and he made both free throws with 5.4 seconds remaining. The Nuggets then fouled Durant, who made both free throws to pull the Thunder to within a point with 4.9 seconds left.
On the inbounds, the Thunder fouled Wilson Chandler, who made both free throws with 4.5 seconds left to give the Nuggets a three-point cushion. Durant tried for a tying 3-pointer at the final buzzer but it rimmed out.
Down by a point at the break, the Thunder got a boost when Durant hit his first 3-pointer of the game and Serge Ibaka followed with a basket to give Oklahoma City a 64-61 lead midway through the third quarter. The Nuggets scored the next seven points, starting with a 3-pointer by Gallinari and the game stayed tight with Denver taking an 81-79 lead into the fourth quarter after Corey Brewer made one of two free throws with .04 seconds remaining in the third.
The third quarter was marked by some chippy play on both sides. Kendrick Perkins was called for a flagrant foul when he swung an elbow that caught Faried in the head as they fought for a rebound.
Denver assistant John Welch was called for a technical for his protests from the bench on a goal-tending call against JaVale McGee, which resulted in a basket for Durant.
The teams were tied at 25-all after the first quarter and Denver nudged in front 51-50 at the half when Lawson made one of two free throws near the end of the second quarter.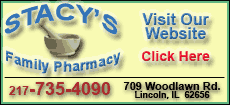 NOTES: The Nuggets improved to 3-0 in overtime games this season. ... Oklahoma City is now 1-1 on its season-long six-game road trip that continues Tuesday in Los Angeles against the Clippers. ... Durant scored 30 or more points in a career-best fourth consecutive game. ... The Thunder are 20-5 this season when Westbrook and Durant each score at least 20 points. ... The Nuggets averted a third consecutive loss, which would have matched a season high.
[Associated Press; By DENNIS GEORGATOS]
Copyright 2013 The Associated Press. All rights reserved. This material may not be published, broadcast, rewritten or redistributed.