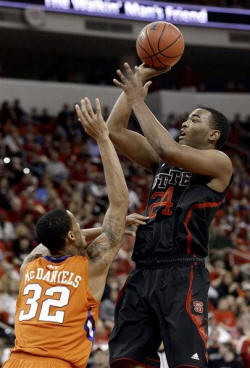 No. 14 NC State holds off Clemson 66-62
Send a link to a friend
[January 21, 2013] RALEIGH, N.C. (AP) -- Devin Booker did everything he could to keep Clemson within reach of No. 14 North Carolina State.
The 6-foot-8 senior finished with a career-high 27 points in the Tigers' 66-62 road loss to the Wolfpack on Sunday. That included scoring 18 in the first half while the rest of this team combined to go 3-for-24 from the field.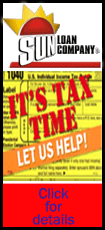 "I got the ball a lot more," Booker said. "I just took shots with more confidence. Most of the guys relied on me in the first half because they weren't hitting shots. I just did what I had to do."
Booker made 13 of 18 shots and finished with six rebounds in 39 minutes. But he didn't score in the final 8 1/2 minutes and didn't get a shot in the final 6:44 of the game as the Tigers turned to Rod Hall and the Wolfpack mixed in some zone defense to slow him.
Clemson coach Brad Brownell knew at halftime his team had to get Booker some help to win.
"That's the message every day, to be honest with you," Brownell said. "We struggle to score sometimes."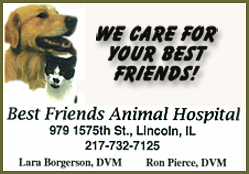 For N.C. State, freshman T.J. Warren scored 21 points while Richard Howell scored the go-ahead basket with 1:56 left.
Howell finished with 11 points and 12 rebounds for the Wolfpack (15-3, 4-1 Atlantic Coast Conference), who never trailed yet still found itself in a tight game against a league opponent that wouldn't go away. N.C. State scored the game's first 10 points and led by nine early in the second half.
Ultimately, the Wolfpack held on, with Howell's three-point play breaking a tie and Scott Wood's 5-for-6 performance at the line in the final 28 seconds helping N.C. State keep its grip on the lead.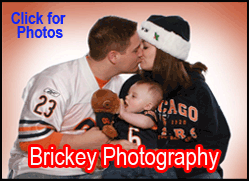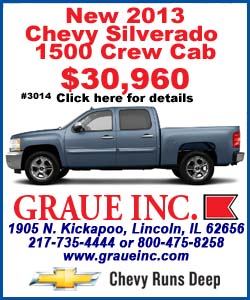 Hall added a season-high 16 points for Clemson (10-7, 2-3), including the tying three-point play with 3:37 left. The teams then traded baskets before Howell took a feed from Wood into the center of the paint while Milton Jennings jumped to block any shot from behind. Howell collected the ball and finished the layup despite the contact from Jennings, then made the ensuing free throw for the 60-57 lead.
Clemson had a final chance to tie the game, but Hall slipped as he tried to catch an inbounds pass with 8.7 seconds left. The ball went to Lorenzo Brown, who hit a free throw with 5.5 seconds on the clock to make it a two-possession game.
The Wolfpack had upset then-No. 1 Duke here last weekend for the program's first 3-0 ACC start since the 1988-89 season, only to follow that with a 51-50 loss on a last-second basket at Maryland on Wednesday night. This performance was harder to figure considering N.C. State was the preseason favorite in the ACC and unbeaten at home this year.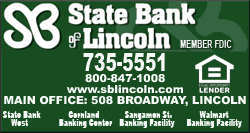 Clemson shot 41 percent for the game and went 5-for-19 from 3-point range.
N.C. State shot 45 percent but made things harder on itself by going just 14-for-23 from the foul line.
[Associated Press; By AARON BEARD]
Copyright 2013 The Associated Press. All rights reserved. This material may not be published, broadcast, rewritten or redistributed.