Gov. Quinn urges Illinoisans to participate in Martin Luther King Jr. Day of Service
Serve Illinois website offers more than 100,000 volunteer opportunities

Send a link to a friend
[January 21, 2013] CHICAGO -- Gov. Pat Quinn joined the Illinois Department of Human Services and the Serve Illinois Commission in encouraging Illinoisans to take part in the Dr. Martin Luther King Jr. Day of Service on Monday. This year's theme is "A Day On, Not a Day Off."
"Dr. King's life was dedicated to service, and in his memory we should each strive to give back to our communities," said IDHS Secretary Michelle R.B. Saddler. "We all have something to contribute and share to make Illinois an even better place."

People interested in giving back to their community can visit www.serve.illinois.gov to be connected with more than 100,000 volunteer opportunities throughout Illinois and in bordering states. Website visitors can search based on location or area of interest, and can even generate results for ongoing, one-time or Web-based volunteer opportunities.

"Volunteerism is a great way to honor Dr. King, his legacy and his vision," said Serve Illinois Executive Director Brandon Bodor. "I am proud and grateful for our community volunteers."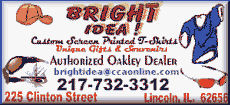 Along with listing thousands of volunteer opportunities, Serve Illinois also has several partner organizations that will be completing service projects, including these on Monday:
Carbondale, Land of Lincoln AmeriCorps, Jan. 21, 10 a.m.-2 p.m. -- AmeriCorps members will prepare and serve lunch to area veterans and veterans who are students on the Southern Illinois University campus. The lunch is a way of saying thank you to veterans for all they have done and continue to do by their service to the country.

Chicago, City Year Chicago, Jan. 21, 8:30 a.m.-3 p.m. -- AmeriCorps members from several programs (City Year, Teach for America, Illinois JusticeCorps and Asian Human Services) will work to beautify Jean De Lafayette Elementary School.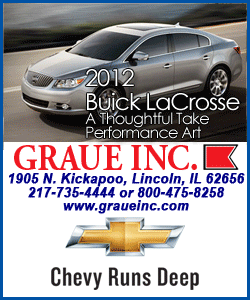 Quad Cities, American Red Cross, Safe Families Illinois, Jan. 21, 9 a.m.-4 p.m. -- AmeriCorps members will begin the day at Casa de los Ninos preschool. Then members will move to Casa Guanajuato, where the Shorinji Kempo Studio is located, to help paint and remodel.

Springfield, Illinois Public Health Association, Jan. 21, 1-4 p.m. -- Members will assist the Midwest Mission Distribution Center in serving those who need assistance.
Visit www.serve.illinois.gov to find a volunteer opportunity, as well as a full listing of partner service projects. Serve.Illinois.gov is a project of the Department of Human Services and the Serve Illinois Commission. The Serve Illinois Commission is a 40-member, bipartisan board appointed by the governor and administered by the IDHS. Its mission is to improve Illinois communities by enhancing traditional volunteer activities and supporting national service programs, including the Illinois AmeriCorps program.
[Text from Illinois Department of Human Services file received from the Illinois Office of Communication and Information]