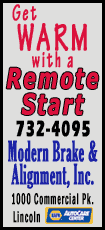 The win improves the overall record for the Railers to 19-3, but there is no time to rest on the accolades as the toughest stretch of the season continues this weekend with games against Sacred Heart-Griffin and Southeast, the combatants in this year's Springfield City Tournament finale.

Every game of the Chatham tournament seemed to produce a different hero, and in the biggest game of the tournament, it was the senior, Will Podbelsek, leading the charge with a career-high 19 points.

"I grabbed him after the game," coach Neil Alexander said, "and told him that he had just played one of the best games of his career. He came up big for us tonight, but there's one thing about Will -- you never have to worry about the effort he'll bring. He has that kind of heart."

Two other Railers, Max Cook and Tyler Horchem, joined Podbelsek in double figures with 11 and 10 points respectively. It did take a while for the offense to get going, but as we've seen throughout this season, when it's going good and going right, it's almost impossible to stop.
Things did not get off to the start Lincoln had hoped for in trying to pay back the Crimsons for their lone CS8 loss, an overtime defeat at Roy S. Anderson earlier in the season. After Payton Dugan hit a 3 and Josh Peak scored on a conventional three-point play, the Railers found themselves down early at 6-0. Then Cook put the Railers on the board with a 3, and Podbelsek tied the game with the first of his five 3-pointers on the night. After a free throw from Edward Bowlby and Jacksonville's Peak going to the bench with his second foul early in the first, Podbelsek continued the barrage with another 3 and a shot fake from behind the arc, dribble-in and pull-up jumper to extend the lead to 12-6.
With Bowlby on the bench with foul trouble, Lincoln got a big basket from Austin Krusz as his high arching shot just outside the lane put the Railers up 14-7. In what would be a game of runs, the Crimsons ran off five in a row, but Podbelsek delivered another big 3 to stop the run and push the lead back to five at 17-12. An area the Railers were looking for in order to succeed on the offensive end depended on the shooters Lincoln could put in the corners. Success would force the big guys from Jacksonville to cover those corners, with hopes of either tiring them out or opening up the middle for some easy looks.
Being mindful of the 3-point shooting of Horchem caused the Crimsons to forget about his ability to go to the basket. With the left side overloaded, Horchem cut to the basket from the right corner, took the pass and laid it in, starting an 8-0 run. Gavin Block, the tournament MVP, put in his two, or should I say three, cents by connecting from long range, as did Horchem, as the Railer lead grew to 25-14. Lincoln was able to take a 28-16 lead into the half.
The third quarter was more of the same for Lincoln as Podbelsek again struck twice from long range as the advantage grew to 34-18. A basket from Block preceded a 3 from Horchem as the lead grew past 20 at 39-18.
The last notable Railer spurt was a 6-0 run led by Bowlby's reverse layup on a backdoor, steal and layup from Podbelsek, and a layup by Cook that was swatted away in frustration by Jacksonville, resulting in a goaltending call. Not sure many saw this one coming as the scoreboard read 45-23 going into the fourth quarter.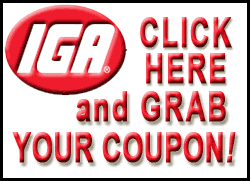 Cook continued the Railer dominance with four to start the quarter as Lincoln's lead grew to its largest at 49-23. Credit must be given to Jacksonville for not just giving in. The Crimsons made a final push to get into the game by running off 12 of their own to cut the lead to 49-35. A timeout from Alexander was needed to settle everyone down.
"There was the one stretch where we started gambling on defense," Alexander explained. "We just needed to play defense like we had been."
Cook's 3 from earlier in the quarter was the only field goal for the Railers in the fourth as they stepped to the line, going 7 of 9 to finish out the win 55-36.
"Our kids are playing real well right now, and we've got a goal: We are looking to get that number one seed in the regional. That is important for this team," Alexander said.
Along with Podbelsek's 19 and Cook and Horchem combining for 21 points, Block scored nine, Bowlby added three, with Krusz scoring two and Adam Conrady adding a free throw at the end of the first half.
The Railers placed three on the all-tournament team. Along with the MVP Block, Cook and Bowlby were part of the 10-man squad. Depending on the night, there could have been more, but Alexander said they were lucky to get three.
"When you're as balanced a team as we are, we're lucky we got the three we did," the coach said. "Sometimes one will cancel out the other. Take a look at all-conference right now. Who from this team (Lincoln) would or could you pick?"
See the end of the story for extra tournament notes.
Now, the Railers were able to play for the outright title Saturday night by virtue of getting by Rochester on Saturday morning. There were some, yours truly included, who thought the possibility existed the Railers should get to an early lead, get some of the starters some rest, so they could be ready for the game later that evening against Jacksonville. Not everyone thought that, especially those wearing the Rochester uniform.
Lincoln needed a 15-0 run from late in the third into the fourth to break open what had been just a four-point game to extinguish the Rockets 71-52. If not for the record-tying performance of Max Cook, this one could have been one of the bigger upsets at the Winter Classic. The Lincoln junior tied the tournament record for 3s made in a game -- seven, all in the first half -- as his 21 points helped Lincoln to a 43-34 halftime lead. Yes, that was halftime. A team that been allowing about 30 points a game in the month of January saw that go by the board in the first half.
Rochester was able to stay in the game with hot shooting, especially from 3-point range, where they hit for more than 50 percent in the first half.
"We told them not to let them stand and shoot because they can hit shots," Alexander said. "So, what did we do? We stood there and let them shoot, and we see what the result was. I was very disappointed in our defense in this one."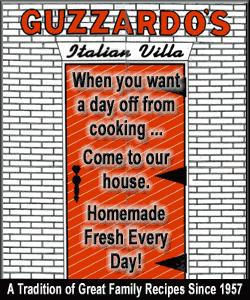 The Rockets' first nine points came off 3s, while Lincoln built a 13-9 lead thanks to the long ball as well. The first two of Cook's 3s along with Horchem hitting put the Railers up by four. But it was a short-lived lead as the Rockets got the ball inside to Matt Swaine, someone the Railers did not have an answer for as he scored 20 points. Down 14-13, the Railers went on a run to take their first double-digit lead of the day at 24-14. The run was highlighted by Bowlby, who scored the last two baskets to push the Lincoln lead to 10.
The Rockets refused to go away, and another 3 cut the game back to four at 29-25 midway through the second quarter. Cue Mr. Cook. The junior found a spot on the floor that he liked and he just kept going there. Cook scored 12 in a row, all on 3s, as the Lincoln lead expanded to 43-28. Cook's seven 3s tied the record held -- no surprise to anyone -- by Matt Schick and Jordan Nelson.
But the Railers did not close out the half well defensively as the Rockets closed with six in a row to put the halftime score at 43-34.
As he has been very good at doing, Horchem hit two 3s in a row as Lincoln went back up 49-35. Horchem finished with 15, all on 3s. Again, it was too much Swaine for Rochester as he scored eight in the quarter and the Rockets closed to within 49-45. After a pair of free throws from Block, the Rockets climbed back to within four at 51-47.
It took a while, but Lincoln finally woke up and started the 15-0 run that finally put the Rockets away. Bowlby started the run with a basket and two free throws sandwiched around another 3 from Horchem. Podbelsek also connected for his only 3 of the game, with baskets from Block and Bowlby finally allowing Railer Nation to breathe a sigh of relief.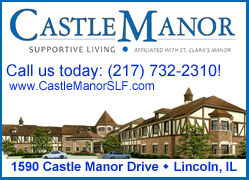 The record shows it to be a 19-point win, but it was not a 19-point game. Against a different team, this one could have ended up on the wrong side of the win-loss column, but every successful season has those games that could have been losses. It took about three quarters for things to start clicking. Certainly a teaching moment: Take anyone lightly and they can hang a loss on you. Do that during state tournament play and you go home much earlier than you wanted to.
Cook, Bowlby and Horchem (21, 16 and 15) combined for 52 of Lincoln's 71 points. Podbelsek added seven, with Block scoring six, Adam Conrady five, and Joey Olden added a free throw.
Now things get real interesting as this week finds both SHG and Southeast on the schedule. The Railers will look to stay near the top of the CS8 with Friday's game at SHG and then back home against Southeast. The Spartans won the City Tournament on Saturday and will come to Lincoln looking for revenge after the Railers knocked them off in Springfield earlier in the season, while Lincoln has yet to see a much-improved SHG squad.
By the way, check your calendars. Do you realize there are only eight regular-season games left? Every year, coach Alexander stresses how fast the season goes, and this one is no different. Let's hope this season lasts a lot longer than anyone thought it would back in November.
___
LINCOLN (71)
MCook 7 0-0 21, Bowlby 7 2-2 16, Horchem 5 0-0 15, Podbelsek 2 2-2 7, Block 2 2-2 6, Conrady 2 1-1 5, Olden 0 1-2 1, Krusz 0 0-0 0, Perry 0 0-0 0, WCook 0 0-0 0, Ebelherr 0 0-0 0, Dunovsky 0 0-0 0. Team 25 8-9 71. 3-point field goals 13 (Cook 7, Horchem 5, Podbelsek).
ROCHESTER (52)
Swaine 20, Neal 9, Fisher 9, Zeigler 8, Dowis 3, Ferguson 3. Team 19 5-12 52. 3-point field goals 9 (Fisher 3, Neal 2, Zeigler 2, Ferguson, Dowis)
Scoring by quarters:
LINCOLN 20-23-13-15 71
Rochester 14-20-13-5 52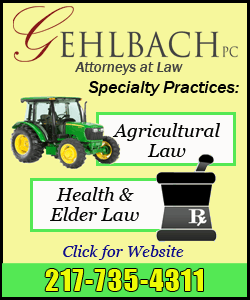 ___
LINCOLN (55)
Podbelsek 7 0-0 19, Cook 3 3-4 11, Horchem 3 2-2 10, Block 2 4-5 9, Bowlby 1 1-2 3, Krusz 1 0-0 2, Conrady 0 1-2 1, Olden 0 0-0 0. Team 17 11-15 55. 3-point field goals 10 (Podbelsek 5, Cook 2, Horchem 2, Block).
JACKSONVILLE (36)
Keene 10, Armstrong 7, Barlow 6, Hance 6, Peak 6, Dugan 1. Team 12 8-12 36. 3-point field goals 4 (Barlow 2, Keene 2).
Scoring by quarters:
LINCOLN 14-14-17-10 55
Jacksonville 9-7-7-13 36
___
Other notes
[By JEFF BENJAMIN]
County Market Glenwood Winter Classic:
Railer-related information: www.railerbasketball.com
Jeff Benjamin's Railer basketball articles