But it is hard to identify what is wrong with this group. During my years in basketball I have sometimes seen one or two guys go into a slump. But what we're witnessing with Illinois right now is a teamwide slump. I really can't tell you one player who is playing well right now. There is not one guy who can put us on his back and carry us to a victory.

Oh, for a Deron Williams, a Frankie Williams or a Brian Cook. But we can't live in the past. I believe our current players are capable, but collectively they need to rise up and get it done as a team.

However, even if Illinois head coach John Groce called me (and of course there is absolutely no reason for him to EVER do that), I wouldn't have a clue as to what to tell him. Right now we can't buy a bucket, we don't seem to be trusting our offense, we're not converting our free throws very well, we're not getting much out of our post play, and we're not getting many stops on defense. I wouldn't know what to fix first.

I am just hoping that we'll snap out of it and that we'll snap out of it soon. I don't know if it'll be Tuesday night in Lincoln, Neb., or not, but it would sure be nice. At this point, with this Illini team and with the current lack of momentum, you just don't know what you're going to get.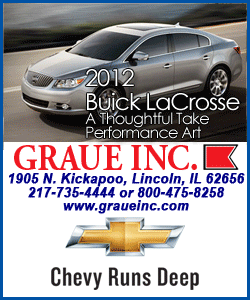 But here's what I'd like to see. I'd like to see the Illini come out like they did against Ohio State. Illinois was up on them and in their kitchen from the opening tip through the handshake line. This team needs to play like that ALL the time!
You would think at some point that shots are going to drop. Some night the calls are going to go our way. Some night we will get some defensive stops. Hopefully that'll be Tuesday night when the Illini visit the Huskers. I vote for that... Can I get a second?
[By JEFF MAYFIELD]
Respond to the writer at jmayfield@ctitech.com.