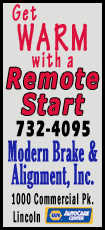 The Office for National Statistics said Tuesday that net public sector borrowing was 15.4 billion pounds in December, compared with 14.8 billion pounds a year earlier and 200 million pounds above the market consensus.
It was the sixth consecutive month in which borrowing was above previous-year levels.
Martin Beck, an analyst at Capital Economics, says borrowing for the fiscal year ending in March would be about 7 percent higher than the previous year if the trend continues.