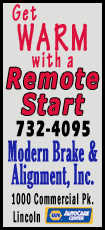 Spanish, Norwegian and British oil companies quickly evacuated workers from Algerian energy facilities in the wake of the well-coordinated hostage taking by Islamic militants, which ended in bloody chaos in an Algerian raid. Energy companies are loath to discuss the issue, but experts say the financial bounty is too high to scare away firms like gas giant BP and Norway's Statoil for long.
"The risks are never going to be so much that they outweigh the rewards from working in these environments," Alison Lyall, a security analyst at Harnser Risk Group in Norwich, England, said Monday.
Lyall, author of a recent report for the European Commission on evaluating the costs of security, say companies in the exploration and production industry -- even those operating in risky areas -- have simply paid little attention to the issue.
"There is a strong enterprise culture which prides itself on taking risks," she said. "I can show you that the percentage spent on security on very high-value assets is shockingly low."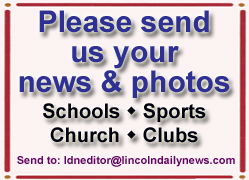 The assault last Wednesday on Algeria's Ain Amenas gas complex by a multinational band illustrates the danger posed by Al-Qaida in the Islamic Maghreb and its offshoots, who have grabbed power propelled by long-simmering ethnic tensions in Mali and the revolution in Libya. In the wake of the violence, energy companies will have to study operations for possible flaws and upgrade contingency plans with information gleaned from the shock attack.
Ian McCredie, former vice president of corporate security for Royal Dutch Shell, said the threat had obviously been underestimated.
"There will need to be reassessment," said McCredie, now CEO of Forbes Research Group in the United States.
Nigel Inkster, a former senior British intelligence officer who heads a risk-analysis unit at the International Institute for Strategic Studies in London, said the incident raised questions both for oil companies and Algeria.
"The boardrooms of oil companies looking to work in Algeria are going to be convulsed by this, and uncertain of how to proceed," Inkster said. "It raises all sorts of concerns about all sorts of economic activity ... (including) uranium mines in Niger, which are pretty important to the global economy."
Algeria has taken a strong tack against the terrorists, rejecting offers of help from Britain, the U.S. and other to go it alone in a typical tough and uncompromising response. BP and Statoil were compelled to entrust their employees lives to the Algerian security forces, and that won't change -- at least immediately. Algeria insists that it has the know-how to assure the security of energy plants.