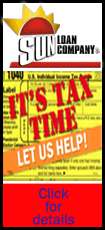 One month after the maiden trip, the Italian-built trains have been taken out of service.
Technical problems dogged the sleek new trains -- which can go 250 kph (155 mph) -- almost since the day they came into service Dec. 9. That has repeatedly caused delays between the Dutch and Belgian capitals, some 200 kilometers (125 miles) apart, instead of slashing more than an hour off the regular service the Fyra trains replaced.
On Monday, the Belgian state rail company NMBS suspended its euro63 million ($84 million) contract for three trains and gave Italy's AnsaldoBreda three months to fix the problems or face legal action for damages.
On a continent that pioneered high-speed rail a generation ago and where Thalys, Eurostar and ICE services are now household names, a failure like Fyra hurts.
After a hesitant start when only half the trains ran on time, the winter snap over the past week made sure even the train officials lost their cool.
''Last week, it was a tragedy. Hallucinatory," bristled Belgian rail chief Marc Descheemaecker. ''Those trains -- pieces went flying. Doors didn't open. Doors didn't close. The steps didn't work," he told VRT network. Last Friday, Belgian officials said enough was enough and grounded Fyra on its territory.
The Dutch transport minister, meanwhile, warned Monday it could take months for Fyra trains to get back on track.
The Italian train builder, AnsaldoBreda, issued two statements last Friday -- first saying its trains were not to blame for the problems and later apologizing for the latest glitch -- a buildup of snow and ice that damaged the underside of the trains -- and pledging to do its best to resolve the problem.
Calls to AnsaldoBreda's Naples and Pistoia offices went unanswered on Monday, and emails sent to the company press office and spokesman were not returned.
AnsaldoBreda is a unit of Finmeccanica, the Italian aerospace and defense giant, which is 30 percent owned by the government.
Last week, the Dutch rail network announced it is holding the Italian company responsible and is halting delivery of any more of the V250 trains until the problems are solved.
So far, nine of the 16 trains ordered in the Netherlands have been delivered.