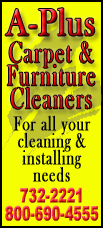 Benchmark oil for February delivery was down 32 cents to $95.24 per barrel at late afternoon Bangkok time in electronic trading on the New York Mercantile Exchange.
The February contract, which expires Tuesday, last settled on Jan. 18 as U.S. markets were closed Monday for Martin Luther King, Jr. Day. The March contract was up 35 cents at $95.69.
Concerns linger about the U.S. economy, with lawmakers wrangling over spending cuts and the nation's debt ceiling. Though Republican lawmakers are expected to accept a temporary increase in the borrowing limit, a final deal is still not in sight.
Leaders in the U.S. Congress on Monday unveiled legislation to permit the government to continue borrowing money through May 18 in order to stave off a first-ever default on U.S. obligations. It is slated for a vote on Wednesday.
"Despite the firmer tone in equity markets oil prices have struggled to match the positive sentiment ... Concerns about oversupply continue to limit upside progress," Michael Hewson of CMC Markets said in an email commentary.