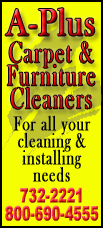 In fact, Radcliffe is happy if his Potter fame conjures up interest for what he wants to do with the rest of his career, such as his bold turn as young gay poet Allen Ginsberg in the Sundance premiere "Kill Your Darlings."
Radcliffe goes nude for an explicit sex scene with another man, makes out with co-star Dane DeHaan and also appears in another sex scene with a clerk in a library while DeHaan's character looks on.
As with his Broadway debut in "Equus," which also featured a nude scene, Radcliffe said his celebrity from the boy wizard franchise might draw in fans who would not have seen a film such as "Kill Your Darlings."
"I don't care why people come and see films. If they come and see a film about the beat poets because they saw me in 'Harry Potter,' fantastic. That's a wonderful thing," Radcliffe said in an interview alongside DeHaan. "I feel like I have an opportunity to capitalize on 'Potter' by doing work that might not otherwise get attention. If I can help get a film like this attention, that's without doubt, that's a great thing."
"Kill Your Darlings" recounts a little-known chapter in the life of Ginsberg, who met Jack Kerouac (Jack Huston) and William S. Burroughs (Ben Foster) at Columbia University during World War II.
DeHaan plays Ginsberg's early idol and infatuation Lucien Carr, whose relationship with an obsessive older man (Michael C. Hall) involves the future beat-generation icons in a seamy murder case.
In the course of the film, Ginsberg comes to embrace his homosexuality. Hall said he hopes "Harry Potter" fans can come to embrace Radcliffe in the role and "expand their definition of what a magic wand might be."
"Kill Your Darlings" director John Krokidas said Radcliffe hurled himself into the role and treated the nudity and gay love scenes as just another part of the job, with no qualms or anxiety.