Winner's wife, Geraldine, said he died at his London home after an illness.
Winner's 30 movies included three "Death Wish" films starring the late Charles Bronson. Many of his features sit at the schlockier end of the spectrum, but he also worked with Hollywood icons including Marlon Brando, Burt Lancaster, Robert Mitchum and Faye Dunaway.
One of his earliest films was the 1962 nudist feature "Some Like It Cool"; later, he specialized in thrillers and action movies, including "The Mechanic," "Scorpio" and the violent "Death Wish" series.
Winner never took criticism of his films too seriously.
"If you want art, don't mess about with movies," he once said. "Buy a Picasso."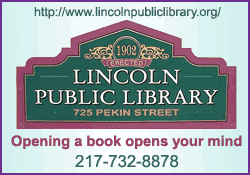 Born in London in 1935, Winner was writing a showbiz column for a local newspaper by the time he was 14, and as a student edited the Cambridge University newspaper, Varsity.
After a stint as a film critic, he started his movie-making career on shorts and documentaries. One of his first films was a travelogue called "This is Belgium." Winner said that because Belgium proved too rainy, it was shot largely in East Grinstead, southern England.
His 1960s British films included "West 11," a gritty thriller set in a shabby London neighborhood; "The System," a tale of young men on the prowl in a seaside town; and "I'll Never Forget What's'isname" starring Oliver Reed as a fed-up London adman and Orson Welles as his boss.
Other notable pictures included "The Big Sleep" -- a remake of the 1940s film noir -- and "Hannibal Brooks," a comedy caper featuring Reed as a prisoner of war who makes a bid for freedom with an elephant from a German zoo.
Winner was best known for "Death Wish," which stars Bronson as a law-abiding citizen who turns vigilante when his wife and daughter are attacked. The 1974 film was criticized for its violence, but was a commercial success in an America fretting about urban violence and a fraying social fabric.
Winner declared it "a pleasant romp" with no moralistic intent and went on to direct two more installments. He also was proud that "Death Wish" featured the film debuts of two future stars -- Jeff Goldblum and Denzel Washington, who played "Freak 1" and "Alley Mugger," respectively.