No, she doesn't have a sweet tooth for them.
But she has featured Twinkies in hundreds of pieces of quirky, satirical artwork because of an obsession with what she calls the "ultimate American food icon."
The prolific Reno artist says she was first influenced to focus on Twinkies in 1975 by Andy Warhol, who demonstrated that even a Campbell's soup can could be an object of art.
"He showed you a new way of looking at a familiar object," said Peppin, who has sold and exhibited her artwork. "That's what I'm doing with Twinkies. I'm having people look at Twinkies in a brand new way and in an entertaining way."
Shortly after Hostess Brands Inc. announced plans to go out of business last year, Peppin was among those who joined the rush to stores to fill shopping carts with boxes of the spongy cakes.
But unlike others, she didn't buy 12 boxes with 10 Twinkies each to turn a profit on eBay or Craigslist.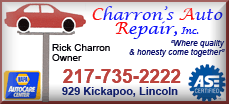 "I needed art supplies," said Peppin, who uses Twinkies and their packaging to create some of her pieces. She also features renderings of the snack cakes in watercolor paintings, mixed media, prints and artwork.
Her works include her "Twinkies in history series," which portrays how scientists such as John James Audubon, Charles Darwin and Leonardo da Vinci would have sketched and written about Twinkies in journals or books.
Peppin, an Oakland, Calif., native who earned a bachelor's degree in anthropology from the University of California, Berkeley, in 1966, conducted extensive research to make the series seem as authentic as possible.
Her Audubon series on the "North American Twinkie (twinkopus hostus)" includes illustrations of three "important subspecies -- Cream-bellied Twinkie, Strawberry-throated Twinkie, Golden-backed Twinkie" -- as well as writings describing the "birds" and explaining their migration patterns.
"Twinkies radiate out from the spring St. Louis breeding area to the summer nesting habitats throughout the world. Populations are heaviest in the North American 7-11 meridian," she wrote. St. Louis and 7-Eleven stores both share a long history with Hostess and its brands.
She updated the Audubon series after Hostess shut down operations in November: "It went from being the most popular snack cake in the world to sudden extinction due to consumption by raptors -- capitalist vultures (cathartes wallstreetidae)."