Harry said he would have preferred to have been deployed on the ground with his old regiment, the Household Cavalry, rather than spending his tour of duty at Camp Bastion, a fortified mini-city replete with shops, gyms and a Pizza Hut restaurant.
Harry said it was "a pain in the arse, being stuck in Bastion."
"I'd much rather be out with the lads in a PB (patrol base)," he said.
Despite the frustrations of base life, Harry said he relished the flying: "As soon as we're outside the fence, we're in the thick of it."
"Yes, OK, we're supposedly safe, but anything can go wrong with this thing, but at the end of the day we're out there to provide cover and protection for the guys on the ground," he said.
Many of Harry's family have also seen combat -- most recently his uncle, Prince Andrew, who flew Royal Navy helicopters during the 1982 Falklands War. His grandfather, Prince Philip, served on Royal Navy battleships during World War II.
Older brother William, who is second in line to the throne, is a Royal Air Force search-and-rescue pilot. He, too, has expressed a desire to serve on the front line, but officials consider it too dangerous.
Harry said he thought William should be allowed to serve in combat.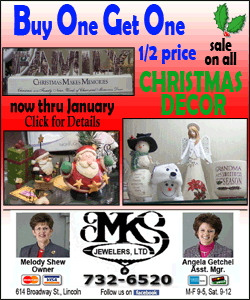 "Yes, you get shot at. But if the guys who are doing the same job as us are being shot at on the ground, I don't think there's anything wrong with us being shot at as well.
"People back home will have issues with that, but we're not special. The guys out there are. Simple as that."
He said that while William was envious of his Afghan experience, his elder brother's job had its advantages.
"He gets to go home to his wife and his dog, whereas out here we don't," Harry said. "We're stuck playing PlayStation in a tent full of men."
After the respite from scrutiny, the prince is returning to a Harry-hungry media eager for images of the eligible bachelor, and stories of his off-duty escapades.
Just before he went to Afghanistan, Harry hit the headlines during a game of strip billiards at a Las Vegas hotel.
He apologized for the incident. "It was probably a classic example of me probably being too much army, and not enough prince," he said.
But the prince was frank about his frustration with the intense coverage he faces. He said his deep distrust of the press began when he was little, but he still reads what's written about him despite others' advice that he shouldn't, "because it's always rubbish."
"I probably let myself down, I let my family down, I let other people down," Harry said. "But at the end of the day I was in a private area and there should be a certain amount of privacy that one should expect."
Later in the year he hopes to join a group of injured servicemen on a charity race to the South Pole, and in July he is due to become an uncle when William's wife, Catherine, gives birth to her first child.
Harry said that he "can't wait" to be an uncle, but hoped that Kate would be given privacy during her pregnancy.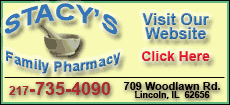 And he conceded that he felt more comfortable as Capt. Wales than as Prince Harry.
He said he tried to balance three facets of his life -- "one in the army, one socially in my own private time, and then one with the family and stuff like that."
"So there is a switch and I flick it when necessary," he said.
"Army comes first. It's my work at the end of the day."
___
This story is based on a pool report from Afghanistan.