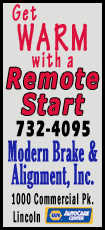 Inaugurations are always moments of great ceremony and pageantry. But, hey, everybody can rel-a-a-a-ax a little the second time around.
After the electric moment of President Barack Obama's first swearing-in, the second inaugural was just so much more ... comfortable.
(Really, Monday was a do-over of the do-over. The actual swearing-in took place a day earlier in a private ceremony at the White House.)
Yup, that was the president chomping on gum -- Nicorette, perhaps -- as he watched the inaugural parade, while his wife and daughters rocked out in their seats and the girls snapped photos on their phones.
And, yup, there were Sasha and Malia casually chatting with their cousins on the inaugural platform earlier in the day, completely uncowed by the millions watching their every move via Jumbotron and television.
Obama seemed so at eeeeeease.
"You all dress up pretty nice," he quipped at the end of a long day, when he made a white-tie appearance at the inaugural balls. Then Obama took a turn on the dance floor with wife Michelle, who wore a gown by Jason Wu for the second inaugural in a row.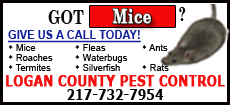 The inaugural crowds -- big, but down considerably from four years ago -- knew there was no repeating the raw emotion of 2009, and most people didn't demand it.
"I just feel so proud," said Sharon Davis, of Suitland, Md., who attended both.
But the different vibe was palpable.
"Before, it was just so exciting -- you could be walking for miles and miles and it didn't even feel like an effort," said Katasha Smart of Randallstown, Md.
The sentiment was the same from afar for many.
"We've been there, done that in terms of electing the first African-American president," said Beniam Fantu, 34, speaking from Dallas.
With the smaller crowds came smaller headaches.
Sure, there were still snags at security checkpoints and Metro stops and the like. There was a smattering of protesters, including an anti-abortion protester up in a tree, and some glitches with the sound system.
But there was no repeat of 2009's Purple Tunnel of Doom, the underpass where throngs of purple ticket-holders famously were stranded for hours.
Even the weather cooperated -- 40 degrees at high noon, up from 28 four years ago.
And for all that was not-so-new, it was still a moment to savor. And Obama did.
As he headed back into the Capitol after the swearing-in, the president pivoted and planted himself to look back at the scene.
"I want to take a look, one more time," he said. "I'm not going to see this again."
Obama, who won't ever face re-election, felt free to ramp up the inaugural program's celebrity quotient this time.
Beyonce sang the national anthem, Kelly Clarkson did "My Country, 'Tis of Thee," James Taylor offered "America the Beautiful."
Contrast that to four years ago, when the inaugural ceremony included Aretha Franklin but also classical musicians such as cellist Yo-Yo Ma, violinist Itzhak Perlman and others, and the Hollywood types were largely saved for the evening's balls.
Even Michelle Obama seemed more liberated this time, sporting a new haircut -- with bangs! -- that's a little less first-lady-ish.
Lots of lessons learned were deployed.
Chief Justice John Roberts, who administered the oath of office to Obama on both occasions, read from notes this time.
In 2009, he'd worked from memory and flubbed the wording, requiring a private do-over the next day.
This time, the only snag in the oath-taking was a little catch in Obama's voice as he uttered the word "states" in the phrase "president of the United States."