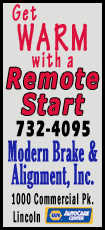 It's been a bittersweet return for Junger at Sundance, where his war chronicle "Restrepo" won the top documentary prize three years ago.
Junger's back with "Which Way Is the Front Line from Here? The Life and Time of Tim Hetherington," a portrait of his "Restrepo" co-director, who was killed covering fighting in Libya in April 2011. The film debuts April 18 on HBO.
Junger and producer James Brabazon, a long-time colleague with whom Hetherington covered combat in Liberia, were glad to share the film with Sundance audiences but uneasy coming to a festival that's billed as a celebration of film.
"It's an odd feeling. James and I are maybe the only filmmakers in the town who are in some ways quite sad our film exists," Junger said in an interview alongside Brabazon. "But it's also our opportunity to sort of communicate how extraordinary our good friend Tim Hetherington was.
"So I'm walking around, I'm seeing restaurants and street corners where Tim and I had conversations. I'm sort of flashing back. Yeah, it's a very kind of poignant experience."
A portrait of a U.S. platoon in Afghanistan, "Restrepo" earned an Academy Award nomination for best documentary. Six weeks after attending the Oscars, Hetherington was killed by shrapnel from a mortar round.
"Which Way Is the Front Line" chronicles Hetherington's early life in Great Britain, where he studied photography and first went overseas in 1999 to cover young soccer players in Liberia. In 2003, he returned there with veteran war photojournalist Brabazon to cover rebels trying to overthrow President Charles Taylor.
In 2007, Junger, author of the best-seller "The Perfect Storm," enlisted Hetherington to shoot photos and video for "Restrepo." The two spent a year filming a platoon in one of Afghanistan's most dangerous war zones, capturing both the boredom of waiting around for the fighting and tragedy as U.S. soldiers lost close friends in combat.
Hetherington was not the usual objective, fly-on-the-wall photojournalist. The new film reveals him as a chronicler of combat but also a humanitarian who engaged with his subjects and put his own life at risk to help them.
Brabazon recounts a day in Liberia when a doctor treating rebels was accused of being a government spy. A rebel leader dragged the man away at gunpoint, and Brabazon, who already had witnessed executions in Liberia, was convinced he was about to shoot video of another.
Hetherington was shooting video right next to him and stepped in to grab the gun hand of the rebel leader. He talked the man down, telling him not to shoot the doctor because he was the only medic the rebels had to tend their wounded.