The companies said Tuesday that they are hoping to launch the channel this spring, preferably around April Fools' Day. Sirius already has eight channels devoted to comedy, including Laugh USA, Blue Collar Comedy, Raw Dog Comedy and Jamie Foxx's Foxxhole.
For Comedy Central, the radio channel is part of the company's effort to spread its brand outside of television. The network offers package concert tours with comedians and regularly sponsors shows at prominent comedy clubs, said Mitch Fried, executive vice president of enterprises at Comedy Central.
"What the network is able to do is surround the consumer in other parts of their life besides sitting and watching television," he said.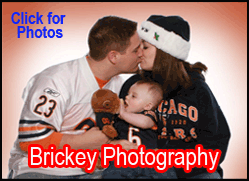 Currently, there are no plans to include some of Comedy Central's biggest names, like Jon Stewart, Stephen Colbert and the team behind "South Park," Fried said. Their programs are more visual and don't translate as well to radio as the stand-up comics, he said.