He and his wife know firsthand the toll of canine cancer: Louie is their fourth golden retriever. The first three died of cancer.
"They all had long lives but were taken by complications from one kind of cancer or another," said the Boulder, Colo., businessman.
For Louie and 2,999 other purebred goldens, it will be the study of a lifetime. Their lives -- usually a 10-to-14-year span -- will be tracked for genetic, nutritional and environmental risks to help scientists and veterinarians find ways to prevent canine cancer, widely considered the No. 1 cause of death in older dogs, said Dr. Rodney Page.
The Golden Retriever Lifetime Study will be the largest and longest dog study ever conducted, said Page, the study's principal investigator, a professor of veterinary oncology and the director of the Flint Animal Cancer Center at Colorado State University.
The study will focus on three cancers that can be fatal to the dogs, including bone cancer, lymphoma (cancer of the lymph nodes) and a cancer in the blood vessels called hemangiosarcoma, Page said. He also expects the data to yield information about other dog diseases, like arthritis, hip dysplasia, hormonal and skin disorders and epilepsy, he said.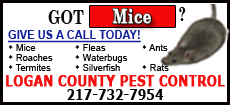 The Morris Animal Foundation, a 64-year-old group based in Denver, is providing much of the $25 million needed for the study. The rest will be funded through online public donations that allow people to sponsor one of the 3,000 canine volunteers.
The study is recruiting purebred golden retrievers under the age of 2 whose pedigree can be traced back at least three generations. The breed was chosen because "they are very common. They are the fourth- or fifth-most common dog recognized by the American Kennel Club. They are wonderful companions for people and found in every walk of human endeavor," Page said.
Researchers were seeking young dogs because "knowing the history of their lives provides huge advantages," Page said. Those involved in the study compared the work to the Framingham Heart Study, which has tracked a group of humans and their descendants from Framingham, Mass., since 1948.
Dr. Nancy Bureau, Mesinger's veterinarian at the Alpine Animal Hospital in Boulder, said that given the condensed lifespan of a dog, it might not take a decade to see results from the study.
"Before this group of volunteer dogs has left this world, hopefully we will have data to help even them," she said.
A pilot study of 50 dogs started in August 2012, and Page said preliminary results from that first group should be ready soon and reportable results could be possible in a year.
Work on the study started about four years ago. After funding was approved, scientific and research teams were formed, the database was set up, a bio-lab found to store the samples and a questionnaire was written.