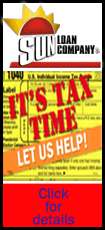 Cardinal Joachim Meisner said the hospitals should have provided the woman with medical help, though they would have drawn the line at treatment that would have prevented a pregnancy.
The incident December in the western city of Cologne caused uproar in Germany, where many hospitals are run by the Catholic and Protestant Churches.
Meisner said in a statement Tuesday that the Church was "deeply ashamed by this incident because it goes against our Christian mission."
He denied that the Church had issued an order for hospitals to turn rape victims away. He says both hospitals have also apologized.
Copyright 2013 The Associated Press. All rights reserved. This material may not be published, broadcast, rewritten or redistributed.