A NEW CHAPTER
AP National Political Editor Liz Sidoti closes Inauguration Watch by summing up the day's events and what they might mean.
___
No, this wasn't the euphoric celebration of 2009 that mesmerized a hungry nation clinging to promises of hope and change. Those times are long past.
But the inauguration of 2013 was history-making in its own right. It opened a new chapter in America's story -- and Obama's, too.
We saw a confident president again promise to lead the nation. Only this time, as he took the oath of office, he was speaking to a country filled with fear and anxiety. Many Americans worry that we are in a state of perpetual decline. Many despise the fact that our politics have become so polarized and partisan. And many fear the country will slide back into recession because of it.
We saw Republicans -- for one day, at least -- choose not to fight with the president. Rather, they joined him in celebrating -- through, gritted teeth, perhaps -- this uniquely American day.
We saw Vice President Joe Biden take his turn at glad-handing the parade crowd, sharing the spotlight with the president and, perhaps, setting the stage for his own presidential run in 2016.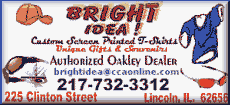 We saw Michelle Obama look radiant in a custom-made Jason Wu gown to the inauguration balls. The ruby-colored, velvet and chiffon evening dress was her final outfit of a day that began with her in a Thom Browne navy-silk, checkered-patterned coat and dress. And her new hairstyle: bangs or, as they are often called today, fringes.
We saw Malia Obama, 14, and Sasha, 11, at turns poised and playful as they embarked on their dad's second term as young ladies, the bulk of their childhoods now behind them.
We saw only half as many people show up to see Obama's inaugural address as in 2009. Somewhere between 800,000 and 1 million came to National Mall, compared with 1.8 million four years ago. We saw Washington turn into Hollywood and a music mecca, for a few hours at least as celebrities swarmed the city. We saw that it's possible to hold an inauguration in above-freezing temperatures, an anomaly for January in Washington.
And we saw that even in the most divisive of times, even amid the harshest of words, the house that our founding fathers built more than two centuries ago still stands tall, no matter what kind of politics the moment might hold.
--Liz Sidoti
http://twitter.com/lsidoti
___
CALLING THE PARENTS
Designer Jason Wu, who designed Michelle Obama's red halter gown as well as the white one she wore four years ago, spent recent minutes playing trying to reach his parents in Taiwan to share his news. "They're in two different places right now, so it's been phone tag."
--Samantha Critchell
http://twitter.com/Sam_Critchell
___
DRESS DESIGNER: 'CAN'T BELIEVE IT'
AP Fashion Writer Samatha Critchell has just filed this dispatch about The Dress:
___
Michelle Obama made it a fashion tradition tonight, wearing a custom-made Jason Wu gown to the inauguration balls. The ruby-colored dress was a follow-up to the white gown Wu made for her four years ago when she was new to Washington, the pomp and circumstance and the fashion press.
She now emerged in velvet and chiffon as a bona fide trendsetter.
"I can't believe it. It's crazy," says Wu, reached at his Manhattan studio. "To have done it once was already the experience of my life. To have a second time is tremendous."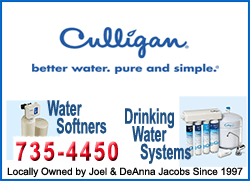 The red halter dress was the only one Wu, who went from fashion insider to household name on this night in 2009, submitted for Mrs. Obama's consideration. He collaborated with jeweler Kimberly McDonald on the jeweled neckline. "For this occasion," says Wu, "it had to be real diamonds."
--Samantha Critchell
http://twitter.com/Sam_Critchell
___
WE ARE YOUNG
The crowd at the official Inaugural Ball appeared somewhat dazed, even bored, as they awaited the president and first lady's arrival.
All that changed when the band fun. broke out into a song they knew by heart. Camera phones in the air, they joined in:
"Tonight, we are young. So let's set the world on fire..."
In unison they sang, until the last verse, when the lead singer's mic cut out. Then it was just the guests filling the massive convention center with the youthful chorus.
--Josh Lederman
http://twitter.com/joshledermanAP
___
A SONG HE KNOWS
Jennifer Hudson showed them how it's done at the Commander in Chief's Ball tonight. President Barack Obama danced with first lady Michelle Obama as Hudson cut loose with a rousing rendition of Al Green's "Let's Stay Together."
That song and Obama are not strangers.
The last time Obama met that song in public was a year ago, at a fundraiser at New York's famed Apollo Theater. He crooned a few bars, to the delight of the crowd. Then he joked he'd survived the Sandman -- a reference to Sandman Sims, the tap dancer who chased unpopular acts offstage at the Apollo for decades.
--Michele Salcedo
http://twitter.com/michelesalcedo
___
MAY I HAVE THIS DANCE?
Barack Obama stood on the stage of the Commander-in-Chief Ball and spoke of the woman he loved. "I've got a date with me here," he said. "She inspires me every day. She makes me a better man and a better president. The fact that she is so devoted to taking care of our troops and our military families is just one more sign of her extraordinary love and grace and strength. I'm just lucky to have her."
Then Michelle Obama emerged, resplendent, and joined him for a dance to "Let's Stay Together," performed by Jennifer Hudson. The president held her cheek to cheek and she whispered to him and sang along.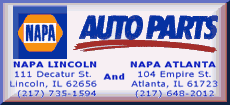 The first lady is wearing a custom Jason Wu ruby-colored chiffon and velvet gown with a handmade diamond-embellished ring by jewelry designer Kimberly McDonald. She is wearing shoes designed by Jimmy Choo. At the end of the inaugural festivities, the outfit and accompanying accessories will go to the National Archives.
As for what you're probably waiting for, stay tuned to this space for the upcoming photo of the first lady. Oh, yes, and that guy who's the president of the United States.
--Josh Lederman
http://twitter.com/joshledermanAP
___
'CHANGE THE LANGUAGE'
"I loved it. Especially when the president talked about ending the name-calling. We need to change the language we use." -- Patricia Cooper, 51, of Upper Marlboro, Md. who teaches technology in the Washington, D.C., schools.
--Jocelyn Noveck
http://twitter.com/jocelynnoveckAP
___
DRESSED UP
"Let me begin by just sayin', you all dress up pretty nice." -- Barack Obama, at the Commander-in-Chief Ball just now.
___
SPECIAL BIBLE
As the nation observed both Martin Luther King Day and Barack Obama's second inaugural, the president left his mark on an artifact with deep significance for the civil rights movement.
After Obama was sworn in at the Capitol, the president and Supreme Court Chief Justice John Roberts inscribed the King family Bible. That's according to a White House official, who says the King family requested the inscription.
--Josh Lederman
http://twitter.com/joshledermanAP
___
'NOT MY PRESIDENT'
John Diamond of Arlington, Va., spent part of the day handing out fliers inviting people to a "disinauguration ball" as people exited the inauguration ceremony.
"Not my president," said the fliers, which featured the classic Obama "O" logo as part of the word "not." They were inviting people to an event in Virginia later today.
Diamond, who didn't vote in this past election, says he wants to encourage peace and opposes the drone attacks the president has authorized.
"We're just out here celebrating freedom," Diamond said, "and trying to get people to think about the fact that we don't need violence to control people or dictate the behaviors of other people and we should start looking for alternatives."
--Jessica Gresko
http://twitter.com/jessicagresko
___