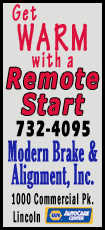 On the ensuing inbounds, Rudy Gay's 24-footer over Paul George banked in, but it came after the buzzer -- a ruling confirmed by officials after a review -- giving the Pacers their second straight win and ninth in the last 11.
David West scored 14 points for the Central Division-leading Pacers, while George finished with 12 points, 10 rebounds and nine assists. Roy Hibbert scored 10 for Indiana.
Wayne Ellington led the Grizzlies with 17 points on 7 of 9 shooting, including connecting on all three shots from outside the arc. Gay had 14 points, while Mike Conley and Zach Randolph scored 13 apiece. Gay had eight rebounds, while Randolph added seven boards.
The game featured 10 ties and 19 lead changes.
[Associated Press; By CLAY BAILEY]
Copyright 2013 The Associated Press. All rights reserved. This material may not be published, broadcast, rewritten or redistributed.