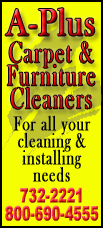 Djokovic has now reached the semifinals at an 11th consecutive major, second only to Roger Federer's streak of 23.
The top-ranked Djokovic will next play No. 4 David Ferrer, who came back to beat fellow Spaniard Nicolas Almagro in five sets.
Djokovic has beaten Berdych in 12 of their 13 encounters, his only loss being in the semifinals at Wimbledon in 2010.
Copyright 2013 The Associated Press. All rights reserved. This material may not be published, broadcast, rewritten or redistributed.