Among the several items on the agenda for this voting session is a motion pertaining to hiring a temporary city administrator. The council will be asked to vote on hiring Sue McLaughlin through GovTempUSA temporary placement services.

Recently Mayor Keith Snyder took a few moments to explain how the council has come to this point.

Snyder related that according to Illinois law, the contract offered to a city administrator cannot exceed the term of the current sitting mayor. As Lincoln has worked and struggled to find a city administrator, time left in Snyder's current term is winding down. He explained that with each month, the term the city could offer a candidate narrows, making it all the more difficult for the city to find someone because there is no long-term job security.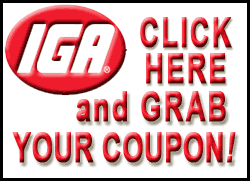 This past fall, as they normally do each year, several members of the council attended the Illinois Municipal League Conference in Chicago.
Snyder is on the board of the IML and serves as moderator for some of the workshops during the conference. He explained how that had an effect on the decision now before the council.
"Last fall, a coincidence occurred that was to our benefit," Snyder said. "I was moderating a session at the IML Conference in Chicago. The session was entitled 'Hire Hard, Manage Easy.' As an IML board member, if I want to serve as a session moderator, I can choose which sessions are of most interest to me to moderate. I picked this one specifically because of our difficulties in finding the right person for the city administrator's job. I wanted to find out if we were being too 'hard' or too 'easy' or what we may do better.
"The scheduled speaker for the session could not attend because of a family health emergency, so her partner, Joellen Earl, spoke using the original speaker's notes and slides. The scheduled speaker was Heidi Voorhees, from Voorhees and Associates. Voorhees and Associates is a search firm for municipalities based in the suburbs. Joellen runs GovTempsUSA, a sister firm to Voorhees and one that focuses on providing temporary placements to local governments (www.govtempsusa.com).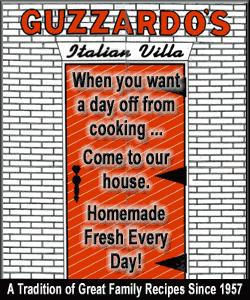 "Joellen did a great job, and we spoke at length following the session about our city administrator search. She suggested that we may want to look at a temporary placement as a way to both deal with the length-of-term issue and allow the city to actually experience operating with a city administrator. I came back and discussed the possibility with the council. When they expressed interest, I asked Joellen to see if she could find a placement for us here in Lincoln. She eventually forwarded the name of Sue McLaughlin to us."
McLaughlin has a bachelor's degree in mass communication from Illinois State University and a master's degree in public administration from Northern Illinois University in DeKalb.
In her last city administrator position, she was responsible for overseeing a $35 million budget and 185 employees in seven departments, including fire, sewer, parks, lakes and cemetery. During her term there she worked to eliminate a $1 million budget deficit and achieved that within three months of her arrival.
She also launched a highly successful Operation Community Pride program to reinvigorate nuisance violation cleanup. This resulted in more than 22 demolitions and 200 violation citations.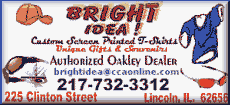 Tonight, the council will be asked to approve a contract with GovTempsUSA to place McLaughlin as a temporary city administrator. The contract can run no longer than April 30.
According to Snyder, at the end of the term, the council can assess the situation and extend the temporary arrangement for a set number of months; hire McLaughlin as a permanent city administrator; open a search for a different city administrator, or discontinue the idea of a city administrator entirely.
[By NILA SMITH]