The Minneapolis-based electronics chain said Wednesday it will air a 30-second spot featuring Poehler, fresh off from her gig co-hosting the Golden Globes earlier this month, in the first quarter of the big game, which airs Feb. 3 on CBS.
The ad will convey a branding message and comes as the electronics retailer works on a turnaround plan to combat tough competition from online retailers and discounters. The spot will be supported by a social media component, and a second ad will air after the game detailing several special offers.
A Best Buy executive said Poehler's frank humor dovetails with Best Buy's marketing message.
"Because of the complexity of technology today, folks have lots of questions," said Scott Durchslag, president of online and global e-commerce. "Amy is this comedic everyperson who can make things simple. And Best Buy is trying to accomplish the same thing -- making technology simple."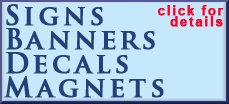 Celebrities are a popular way companies try to ensure that their ads stand out during the Super Bowl, advertising's largest showcase. Thirty-second ads cost around $4 million and last year, but that hefty price tag brings lots of eyeballs. Last year, 111 million viewers tuned in to the big game.
Other celebrities slated to appear in ads this year include "Big Bang Theory" actress Kaley Cuoco in a Toyota ad, Dwayne "The Rock" Johnson in a Milk Processor Board ad and Korean rapper Psy in a spot for Paramount Farm's Wonderful Pistachios, among others.