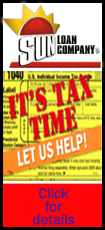 Opel announced last month it plans to stop producing cars at the plant in Bochum, in northwestern Germany, at the end of 2016 when it stops making its current Zafira model. It has been negotiating with employee representatives in the country on its turnaround plan.
In a letter Thursday to German employees Steve Girsky, chairman of Opel's board of directors and GM vice chairman, underscored the need for "further significant savings" and flexibility, and said the talks -- which have been ongoing since last June -- need to reach a resolution next month.
If there is no deal, Zafira production in Bochum would end Jan. 1, 2015, after an existing agreement to keep the site open expires, Girsky added.

Opel spokeswoman Johanna Lomp-Knetsch stressed that, as negotiations continue, the company stands by the plan it presented in December to keep production going until 2016.