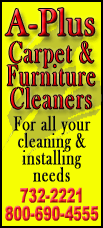 The Main Statistical Office said Thursday that some 2.14 million people in this nation of 38 million were without a job at the end of December.
Unemployment usually rises in Poland in winter, when outdoor jobs are lost due to snow and low temperatures. Additionally, Europe's economic jitters have affected Poland, where growth is expected to slow to about 1.5 percent this year, from an estimated 2.3 percent in 2012 and 4.3 percent in 2011.
Some industries, such as car manufacturing, have been hit by massive layoffs and more jobs are to be lost this year.