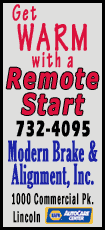 The Bank of Korea blamed weak growth on a drop in corporate investment and lackluster exports, which offset the government's increased spending on construction projects and welfare. The government spending contributed 0.6 percentage point to the 2012 growth rate.
South Korea's economy, Asia's fourth largest, is forecast to improve only modestly this year because demand for exports has been sapped by Europe's debt crisis and an uncertain recovery in the U.S. The central bank earlier this month downgraded its 2013 growth forecast to 2.8 percent from 3.2 percent forecast in October.
Another challenge to South Korea's export-reliant economy is the strengthening of the local currency against the U.S. dollar. A stronger won can make South Korea goods such as cars made by Hyundai Motor Co. more expensive than those by Japanese rivals. Japan's currency, meanwhile, has weakened as its new government tries to engineer an economic recovery.

South Korea's government plans to increase support for small and medium enterprises that are more vulnerable to volatile foreign exchange rates than bigger exporters, it said Tuesday.
For the final three months of 2012, the economy grew 0.4 percent from the previous quarter. That was better than 0.1 percent growth in the July-September quarter because of a modest rise in consumer spending.