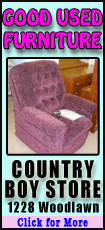 The world's largest furniture retailer on Wednesday reported revenue of euro27.5 billion for the 2012 fiscal year, up from euro26 billion a year earlier. The company does not release quarterly figures.
Ikea Group CEO Mikael Ohlsson said most growth last year was in China, Russia and Poland, closely followed by the United States and Germany.
Ikea said it had "continued lowering prices for customers and further improved product quality."
The Sweden-based company has 338 stores employing some 154,000 people in more than 40 countries. The new outlets will mainly be in Asia.