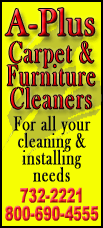 Millepied, 35, is a former principal dancer with the New York City Ballet who left in 2011 to create his own dance company in Los Angeles, L.A. Dance Project. He'll start at the Paris company in October 2014, when the current dance director, Brigitte Lefevre, retires.
Millepied and Portman, who have a son, met during the making of "Black Swan," Darren Aronofsky's psychological thriller that stars Portman as a ballet dancer.
Portman won the best actress Academy Award or her performance in the movie.
Copyright 2013 The Associated Press. All rights reserved. This material may not be published, broadcast, rewritten or redistributed.