Today's highlight in history:
On Jan. 24, 2003, the U.S. Department of Homeland Security officially opened as its head, Tom Ridge, was sworn in. (Creation of the new Cabinet agency was the largest government reorganization in more than 50 years, a response to the Sept. 11 attacks and the threat of further terror.)
On this date:
In 1813, the Royal Philharmonic Society was formed in London.
In 1848, James W. Marshall discovered a gold nugget at Sutter's Mill in northern California, a discovery that led to the gold rush of '49.
In 1908, the Boy Scouts movement began in England under the aegis of Robert Baden-Powell.
In 1942, the Roberts Commission placed much of the blame for America's lack of preparedness for Imperial Japan's attack on Pearl Harbor on Rear Adm. Husband E. Kimmel and Lt. Gen. Walter C. Short, the Navy and Army commanders.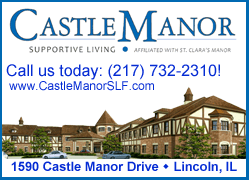 In 1943, President Franklin D. Roosevelt and British Prime Minister Winston Churchill concluded a wartime conference in Casablanca, Morocco.
In 1961, a U.S. Air Force B-52 crashed near Goldsboro, N.C., dropping its payload of two nuclear bombs, neither of which went off; three crew members were killed.
In 1963, a U.S. Air Force B-52 on a training mission crashed into Elephant Mountain in Maine after encountering turbulence and losing its vertical stabilizer; seven of the nine crew members were killed.
In 1965, Winston Churchill died in London at age 90.
In 1978, a nuclear-powered Soviet satellite, Cosmos 954, plunged through Earth's atmosphere and disintegrated, scattering radioactive debris over parts of northern Canada.
In 1987, gunmen in Lebanon kidnapped educators Alann Steen, Jesse Turner, Robert Polhill and Mitheleshwar Singh. (All were eventually released.)
In 1989, confessed serial killer Theodore Bundy was executed in Florida's electric chair.
In 1993, retired Supreme Court Justice Thurgood Marshall died in Bethesda, Md., at age 84.