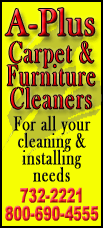 The Republican governor told The Associated Press that he was initially reluctant to join other political, business and academic leaders participating in the annual World Economic Forum in Davos, Switzerland. But he decided to go because he realized that "it's like a trade mission."
Kasich said in the interview Friday that most of the 15 CEOs of big companies he has met with in Davos had already heard about Ohio's improved budget and employment picture during the two years he's been governor.
Among the companies he said he had held business discussions with were U.S.-based Dow Chemical Co. and Netherlands-based Royal Philips Electronics.