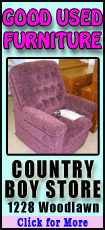 The ECB launched the unprecedented lending operation at the end of 2011, loaning out a bit over euro1 trillion in two batches as it sought to relieve stress on banks at the height of the debt crisis in the 17 countries that use the euro.
The central bank said Friday that 278 lenders would make early repayments. Economists' forecasts for repayments had ranged between euro100 and euro200 billion.
The ECB's aim was to ensure lenders had enough funding to do business so that the flow of credit to the wider economy wasn't squeezed.