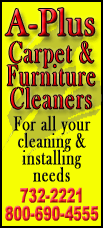 Maybe both could learn from the Dutch -- whose compromise culture has kept the country afloat throughout the economic storm.
In the Netherlands, hits from the global financial crisis have so far been absorbed in a more relaxed way, as political parties, trade unions and officials have been more focused on cutting deals than in fighting over principles -- and sharing pain as well as prosperity.
After all, the pragmatic Dutch outlook says, we're all in this together.
The Dutch system, known as the "Polder Model," seeks to divvy up the inevitable suffering from a downturn in a way that feels fair to all. Employers agree not to slash as many jobs as they otherwise might in exchange for workers agreeing to take pay cuts and not go on strike. The government, meanwhile, attempts to build public support for tax hikes and spending cuts by distributing them evenly across groups.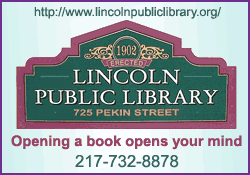 "Everyone is going to feel the pinch," Prime Minister Mark Rutte said after a recent meeting with industry and union leaders, while adding: "We're going to share the burdens as equally as possible. As a united country we're strong."
The idea of "Poldering" resonates deeply with the Dutch populace. Historically, dwellers of the low-lying country had to cooperate across social classes to share the costs of maintaining the system of windmills and dikes that protected them from floods and turned marshes into dry farmland known as "polders."
It was a matter of life and death.
Now, with the economy in the doldrums, the housing market in decline and unemployment at a 10-year high of 7.2 percent, Poldering is back in vogue.
The new Dutch coalition government that took office in November consists of two parties who had been bitter foes for a decade: the conservative VVD party under Rutte, together with the leftist Labor party. Their governing pact was designed to put the Netherlands on firmer financial footing by combining, for instance, the spending cuts on welfare desired by the conservatives with the tax increases on homeowners desired by Labor.
It's as if the Republicans and Democrats had sat down together in Washington, hashed out their differences, and adopted the bulk of recommendations for long-term budget reform in America.
Another source of Holland's compromise culture is its long history of international commerce stretching all the way back to the Dutch East India Company -- which dominated trade between Europe and Asia in the 17th and 18th centuries and was the first corporation to issue stock.
"Compromise is really in the nature of a nation that depends on international trade for its prosperity," said Randall Filer, economics professor at Hunter College in New York.
"The intangible benefit is that outsiders -- whether it be investors, or trade partners or political allies -- trust it's going to remain a stable country, with open markets and social stability."