Pinnacle has been reorganizing under bankruptcy protection since last year. When it emerges, it will become part of Delta Air Lines Inc. Pinnacle plans to move into space that Delta has rented but isn't using at Minneapolis-St. Paul International Airport. It said it expects to make the move by May.
Pinnacle employs 500 people at its Memphis headquarters. It's not yet known how many of those jobs will move to Minnesota, but it will be fewer than 500, Pinnacle spokesman Joe Williams said.
Pinnacle has long been based in Memphis, but it has deep Minnesota connections.
Its roots go back to 1985 when it was a regional carrier for Minnesota-based Republic Airlines, which was acquired in 1986 by Minnesota-based Northwest.
Former Northwest executive John Spanjers has been Pinnacle's CEO since June 2012. Spanjers was president of Minnesota-based Mesaba Airlines when Pinnacle acquired it in 2010.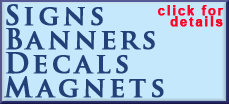 In more recent years Pinnacle was independent. It eventually acquired regional airlines Colgan Air and Mesaba and flew for Delta, Continental, United, and US Airways.
The regional airline business has been going through a major shakeout as rising fuel prices making the 50-seat jets that were an important part of Pinnacle's fleet unprofitable. And big airlines like Delta have been pressuring the small airlines they hire, like Pinnacle, to cut costs.
Pinnacle has been shrinking. When it filed for bankruptcy protection in April 2012 it flew 199 regional jets and 62 turboprops. It expects to emerge from bankruptcy flying 81 regional jets for Delta.
This is Pinnacle's second move in less than two years.
In August 2011 it moved across town to prime office space in downtown Memphis after city and Tennessee officials lobbied it to keep it in the city rather than move to Mississippi. Officials helped put together a $17.4 million bond deal, and private investors bought a former bank building and renovate it to be the airline's headquarters.