In 2012, the average person celebrating Valentine's Day shelled out $126.03, up 8.5 percent over 2011, according to the National Retail Federation's poll of shoppers conducted by research company BIGinsight. That was the highest level of spending in the survey's 10-year history.
If you're shelling out that kind of money, it makes sense to get the most for it.
"You can make your money go a lot further. You just have to be creative," says Lindsay Sakraida, features editor at deal aggregator Dealnews.com.
Here are some tips for Cupid on a budget:
SHOP NOW: Now is the time to buy winter clearance items like luxurious cashmere sweaters, or leather accessories like gloves at up to 80 percent off, Sakraida says. The winter merchandise will be gone if you wait much longer.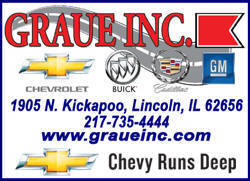 You can also scoop up holiday candy in the clearance bins, remove the big Christmas bow and redecorate the box with big red hearts instead.
Buying now applies to jewelry, too. According to research done by dealnews.com, prices usually tick up for jewelry in the first two weeks of February from January levels.
If you can't buy now, you can try to offset those price hikes by looking for a coupon from sites like ice.com, Limoges Jewelry and Netaya.com. So start looking now for coupons that can take an extra 15 percent to 30 percent off. Most of the coupons came out in the last week of January a year ago, according to Dealnews.com's research.
SEARCH FOR SPECIAL FINANCING: Wal-Mart Stores Inc., the world's largest retailer, will offer for the first time interest-free financing deals for six, 12 or 18 months on a jewelry purchase made in the store with a Wal-Mart credit card, Feb. 1 through Dec. 31. Kay Jewelers is also offering special financing.