Justice Julian Flaux ruled Thursday that granting anonymity would be an "affront to the principle of open justice." He noted that many names, including former CEO Bob Diamond, were already on the public record.
Barclays has admitted that employees, sometimes directed by senior executives, submitted false rates used for calculating the London interbank offered rate. Several global banks every day help compile the LIBOR, which is used to price trillions of dollars in global contracts. The bank has already been fined about $450 million by U.S. and British agencies.
Flaux was ruling as part of a suit that more than a dozen firms have joined, contending that financial products Barclays sold them were affected by the manipulated LIBOR. Flaux described the suit as a test case. Barclays says the complaint is without merit.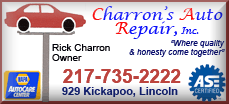 The case is expected to go to trial late this year, the judge said.
Flaux said more than 20 people were referred to in notes published by U.S. and British regulators who investigated LIBOR manipulation. The notes quoted people blatantly seeking help in nudging the LIBOR up or down, but did not identify them.
"The public has a legitimate interest in learning who in the banking community is alleged to have been implicated in the manipulation of LIBOR," Flaux said in a written ruling.