Former managers of bank Monte dei Paschi di Siena, the world's oldest running bank, hid complex financial transactions that reportedly will cost it euro200 million ($293 million) in 2012 profits, the central bank has revealed.
That caused shares in the bank, known also simply as Montepaschi, to tumble another 7 percent to euro0.23 ($0.31) on Thursday. It also raised concerns about banking oversight that politicians quickly seized upon as they campaigned for national elections in February.
Montepaschi said it is investigating the transactions, but believes an additional euro500 million ($667 million) in state aid it has requested should cover the shortfall.
The bank said in a statement that it expected to complete its analysis of the transactions by mid-February, followed by any measures necessary to clean up its accounts, including a restatement of earnings. The euro500 million is part of an overall bailout of euro3.9 billion.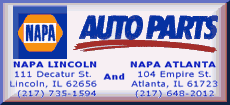 Two of the investments -- one dubbed ''Alexandria" made with Japanese bank Nomura and another nicknamed ''Santorini" with Deutsche Bank -- involved the purchase of long-term Italian government bonds whose coupons were asset-swapped to hedge against interest rate risk, the bank said. The original investments were paid back in 2009 on ''Santorini" and in 2012 on "Alexandria."