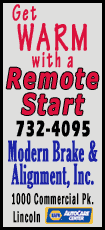 Councilmen in Kerry, southwest Ireland, have passed a motion this week asking the government to create a permit that would allow isolated farmers the ability to drink a few pints and then return home in their car, or on their tractor, without fear of being busted.
Its backers say the measure is needed to combat an epidemic of boredom and depression on farms ever since Ireland imposed tough new blood-alcohol limits on drivers in 2011.
But Justice Minister Alan Shatter has shot down the proposal during a speech in parliament Thursday as "grossly irresponsible."
And a chorus of critics, including many in Kerry, has dismissed the idea as both dangerous and impossible to enforce.
Copyright 2013 The Associated Press. All rights reserved. This material may not be published, broadcast, rewritten or redistributed.