Thousands of protesters filled Cairo's central Tahrir Square, where the January 2011 uprising was born, and the area outside the presidential palace in the city's Heliopolis district. Throughout these places, the iconic Arab Spring chants of "Erha! Erhal!" or "leave, leave" and "the people want to topple the regime" rang out.
The protesters are using the anniversary to stage a show of strength in a bid to force Morsi to amend a disputed constitution drafted by his Islamist allies. They are also demanding freedom of expression and the independence of the judiciary.
Smaller crowds also gathered in central squares in the Mediterranean cities of Alexandria and Port Said as well as the Nile Delta city of Mehalla and Suez at the southern entrance of the Suez Canal.
Clashes broke out for a second day on some sidestreets near Tahrir and police fired tear gas to disperse the young men throwing stones. There were also clashes in Alexandria.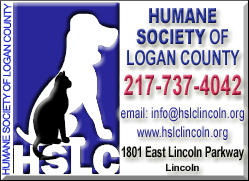 Morsi's Muslim Brotherhood supporters opted not to mark the anniversary on the streets, arguing that they will honor the occasion with acts of public service, like treating the sick and planting trees, a tactic dismissed by the opposition as a public relations stunt ahead of parliamentary elections expected in April.
The Brotherhood's ultraconservative allies known as Salafis also said they would stay off the streets to avoid clashes.
The anniversary of the revolution comes as Egypt faces a new phase in its upheaval: Ruling Islamists trying to push through their agenda, an opposition trying to break their lock on power, and an economy in free-fall that threatens to fuel public discontent.
At the heart of the country's political divide is a disputed constitution drafted by Morsi's allies without the participation of liberals or minority Christians, what the opposition sees as a bid by Morsi and his Muslim Brotherhood to take control of all state institutions and the president's meddling in the judiciary.
"I am asking everyone to go out and demonstrate to show that the revolution must be completed and that the revolution must continue," opposition leader Mohamed ElBaradei said in a televised message posted on his party's website. "There must be a constitution for all Egyptians. A constitution that every one of us sees himself in it," said the Nobel peace Laureate and former head of the U.N. nuclear watchdog, IAEA.
New militia-like groups opposed to the Islamists have declared in video messages posted on social networks this week their intention to defend the opposition protesters if attacked. At least 10 people were killed and hundreds injured when Morsi's supporters descended upon protesters camped outside his palace in December, starting clashes that lasted for hours with firebombs, swords, knifes and firearms.
[Associated Press; By AYA BATRAWY and MARIAM RIZK]
Copyright 2013 The Associated Press. All rights reserved. This material may not be published, broadcast, rewritten or redistributed.