That's how meaningful this weekend's Central State Eight conference showdowns are for the Lincoln Railers.

The make-or-break weekend begins with Friday night's road trip to Springfield Sacred Heart-Griffin to take on the Cyclones, who enter the game with a record of 14-4 overall, including a 7-2 mark in conference play. The Railers are 19-3 overall, and their 9-1 mark in conference play is tied for the league's lead with Springfield Southeast, the team the Railers host Saturday night.

Lincoln coach Neil Alexander didn't flinch when asked if this was his team's biggest weekend of the season.

"It's kind of set up for that," said Alexander. "We've got a team that's tied with us (Southeast) and another one in second place (Sacred Heart-Griffin). It can't get much better than that."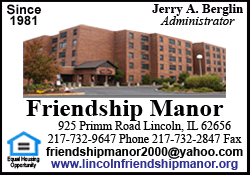 The weekend's opponents have two unique sets of traits, each of which poses problems for the Railers.
The physical play of big, strong Cyclones, with 6-foot-6 Dominic Aiello and 6-foot-4 David Jacob, will force Lincoln to muscle up as best they can. And SHG isn't solely dependent on scoring in the post; guards Malik Turner, Gabe Green, Ben Sestak and Travis Vogel are offensive threats as well.
"They're big, strong, good athletes. They are good basketball players," said Alexander of the Cyclones. "They've just got a good team. They are one of those teams that has a good inside game and a good outside game. They can shoot it, they're quick, and they pressure you.
"They play your basic Central State Eight style of basketball, where it will be a very physical game."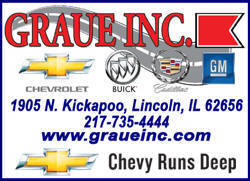 If the game is close, the atmosphere could get intense, as Belz Gymnasium -- thanks to a rowdy SHG student section -- can be among the league's toughest places to play.
Alexander acknowledged the challenge but expects his team to rise to the occasion.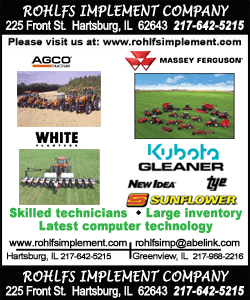 "I think I'm ready for it, and I really think the kids are looking forward to it," said Alexander. "I think they're taking that as a challenge. We'll just have to play through any of that.
"It could be a bad, tense situation by the time it's done, but those are the type of situations you have to be ready to play in at the end of the year."
On Saturday, Southeast will bring their combination of athleticism and experience to Roy S. Anderson Gymnasium. The Spartans are led by senior guards Herman Senor and Jagger Anderson. Senor has been especially hot of late, leading the Springfield City Tournament in scoring last week, including a 24-point effort against the Cyclones in the championship game. Senor sank six 3-pointers in that contest.
The Railers defeated the Spartans earlier this season, winning 52-50 at Southeast after falling behind 10-0 to start the game.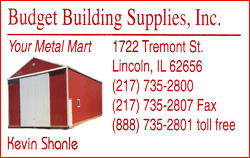 "Coach (Lawrence) Thomas does a great job preparing them," said Alexander of the Spartans. "I think his goals are very similar to ours in that he wants to be playing very well at the end of the year. I think they will continue to get better. It'll be a real challenge for us, coming off of Friday night's game and going into that one."
This time around, it'll be a home game in front of what could be a packed house at LCHS.
It'll be a pressure-packed weekend. But, if the Railers can emerge with two victories, a conference championship would be theirs to lose.
"That just makes it better," said Alexander. "I think our guys perform better under pressure. They'll be prepared to play. I am looking forward to it. I think the kids are ready. I think we're playing well."
[By JUSTIN TIERNEY]