Relay For Life of Logan County receives American Cancer Society Relay All Star Award

Send a link to a friend
[January 25, 2013] Relay For Life of Logan County was awarded the American Cancer Society's prestigious Relay All Star Award at the society's Relay Leadership Summit in Itasca.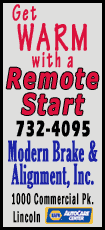 With the Relay All Star Award, the Illinois Division of the American Cancer Society honors events that achieve significant fundraising and participant growth. In 2012, Relay For Life of Logan County raised approximately $77,514 with nearly 401 participants.

"By supporting Relay For Life of Logan County, our volunteers are helping us save more lives faster," said Alan D. Lev, chairman of the board of the American Cancer Society's Illinois Division. "We invite all Logan County residents to join us in fighting for every birthday threatened by cancer."
This year the Logan County Relay for Life will be from 6 p.m. June 14 to 6 a.m. on June 15 outside at the Lincoln Center on the Lincoln College campus.
Teams are signing up members to help the Logan County Relay reach the $1 million mark for the lifetime of the county's events, which began in 1998. With 2013 as the 16th year in Logan County, and being only $1,320 away from that milestone, the organization continues to strive to help find a cure while also supporting services that benefit survivors.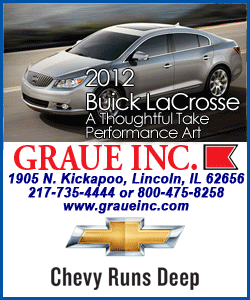 To register a team, call Carolyn Motley, 732-8032. Questions from past teams can also be directed to her or this year's co-chairs: Nicole Tripplett Lee, Amy Weidhuner or Tabitha Weidhuner.
The next meeting is Feb. 25 at 6:30 p.m. at Lincoln Christian Church. Anyone interested is welcome.
[Text from file received from Tonita Reifsteck]