Tsipras, considered a likely candidate to become the next prime minister, met with economists and members of the media on Friday at the Greek Mission to the United Nations in New York.
He said European leaders needed to put an end to the region's crisis by reaching an agreement to ease the debt burdens of Greece and other deeply indebted countries, instead of taking a piecemeal approach. He suggested that the agreement could include a moratorium on debt payments until countries pull out of recession.
"The main concern is finding an end to this crisis," Tsipras said, speaking through an interpreter. "There has to be a solution for Europe that gives creditors their money back and the Greek economy, and other economies, time to recover."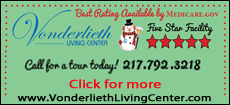 Greece is entering its sixth year of a recession with its unemployment rate at 26 percent.
Tsipras heads Syriza, a collection of left-wing parties. In recent polls, Syriza's popularity rivals that of the New Democracy party, which currently leads the governing coalition in parliament. Tsipras has been an outspoken critic of the budget-cutting measures adopted by the Greek government in exchange for rescue loans from other European states and the International Monetary Fund.