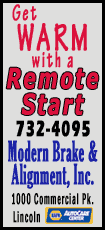 The two Wall Street titans, interviewed by phone simultaneously on CNBC, traded barbs about an old investment deal and on Ackman's position in the nutritional supplements distributor Herbalife Inc.
Ackman was being interviewed by CNBC host Scott Wapner a day after Icahn made disparaging comments about him on Bloomberg Television. After Ackman had spoken about some of his current investment positions, Wapner interrupted the conversation to say that Icahn had called in and had a few points to make.
"I've really sort of had it with this guy Ackman," Icahn told CNBC. "He's like the crybaby in the school yard."
The two men then spent the best part of thirty minutes telling Wapner why they didn't much care for each other.
"This is not an honest guy, this is not a guy who keeps his word," Ackman said. "This is a guy who takes advantage of little people."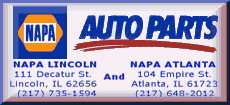 The animosity between the two men dates back to at least 2003, when Icahn bought a stake in Hallwood Realty Partners from Ackman's former fund Gotham Partners. Icahn paid $80 a share for that investment and, according to Ackman, agreed to pay a portion of any future profit to Ackman's fund.
Icahn referred to the clause as "schmuck insurance," and refused to pay up when Hallwood was acquired a year later for $136 a share, according to Ackman's version of events.
Ackman then sued Icahn on behalf of his investors and won. He says that Icahn then called him, congratulated him on winning his claim and said he wanted to be his friend. Ackman declined the invitation.
"Carl Icahn does not have a good reputation for being a handshake guy," said Ackman.
That version of events, in particular the claim that he wanted to be Ackman's friend, is disputed by Icahn. He also said that he had helped Icahn "out of a jam," when he bought the stake in Hallwood.
"To get the record straight, I never asked Ackman to be my friend," Icahn told CNBC. "Quite to the contrary, Ackman has stated to me on more than one occasion that it's a shame we are not friends because then he could have invested with me."