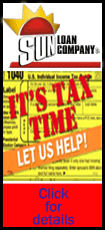 The recommendation from a panel of drug safety specialists would subject Vicodin and dozens of other medicines to the same restrictions as other narcotic drugs like oxycodone and morphine. The Food and Drug Administration panel voted 19-10 in favor of the move, which is supported by the Drug Enforcement Agency. The FDA will weigh the vote in its decision-making process.
Hydrocodone belongs to a family of drugs known as opioids, which include morphine, heroin, oxycodone, codeine and methadone.
Panelists who voted for new restrictions said it would send a signal to doctors about the potential dangers of hydrocodone drugs.
"I don't think reclassification is a panacea for the opioid abuse problem in this country, but I think it's an important step to get doctors to rethink their prescribing practices," said Mary Ellen Olbrisch, a professor at Virginia Commonwealth University.
Hydrocodone is sold in combination pills and formulas with other non-addictive ingredients like acetaminophen and aspirin. The formulations are used to treat chronic pain and cough. In 2011, U.S. doctors wrote more than 131 million prescriptions for hydrocodone, making it the most prescribed drug in the country.
It also consistently ranks as the first or second most-abused medicine in the U.S. each year, according to the DEA, alongside oxycodone.
The DEA has asked the FDA to reclassify hydrocodone as a schedule II drug, limiting which kinds of medical professionals can write a prescription and how many times it can be refilled. The Controlled Substances Act, passed in 1970, put hydrocodone combination drugs in the schedule III class, which is subject to fewer controls.
Currently a prescription for hydrocodone-containing Vicodin can be refilled five times before the patient has to see a physician again. If the drug is reclassified patients could only receive a single 90-day prescription, similar to oxycodone. The drug could also not be prescribed by nurses and physician assistants.