The Wichita-based company said that it will seek court approval to exit bankruptcy at a hearing Thursday and expects to emerge from Chapter 11 in the second half of February, if the bankruptcy judge approves the plan.
It also has secured an underwriting commitment for $600 million in exit financing consisting of a term loan and revolving line of credit from JPMorgan Chase Bank and Credit Suisse.
""The tremendous show of support of our creditors for the Plan, which will dramatically reduce Hawker Beechcraft's debt load, and the financing commitment from JPMorgan and Credit Suisse mark an important milestone for the company as it moves closer to emerging from the restructuring process," CEO Robert "Steve" Miller said in a news release.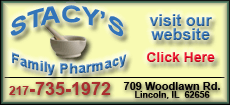 The slimmed down company -- which plans to rename itself Beechcraft Corp. -- will focus on more profitable turboprop, piston, special mission and military aircraft, as well as its parts, maintenance, repairs and refurbishment business. The reorganized company plans to shed its struggling business jet operations.
Under the reorganization plan, secured bank debt incurred before the bankruptcy as well as unsecured bond debt and certain general unsecured claims will be cancelled with those creditors receiving equity in the reorganized company. A board appointed by the new owners will take over once the company emerges from bankruptcy protection.
"The reorganized Beechcraft Corporation will emerge from this process in a strong operational and financial position, with the working capital and flexibility to execute a strategy built around our core products like the world-renowned King Air twin engine turboprop and the T-6 military training aircraft, which will enable the company to compete well into the future," said Bill Boisture, chairman of Hawker Beechcraft Corp.
It is unclear yet how many employees the reorganized company will keep as it stops making business jets.
"Job numbers depend on completing the reorganization -- and military contracts that could significantly affect numbers one way or the other," said Frank Larkin, spokesman for the machinists union, which represents Hawker Beechcraft workers.