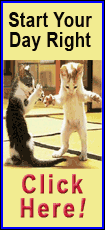 The Raleigh, N.C., company sold 5 million shares for $9 each. Earlier this month LipoScience said it expected its IPO to price at $13 to $15 per share. On Thursday it lowered that range to $9 to $10 per share.
The shares rose 7 percent to $9.63 in midday trading Friday while the broader markets edged higher.
LipoScience Inc. makes a diagnostic test for LDL or "bad" cholesterol that is designed to assess cardiovascular disease risk.
It expects to raise about $38.6 million from the IPO after discounts and expenses are deducted. It said it will use the proceeds of the offering to hire sales and marketing staff and cover increased marketing costs, fund components of its Vantera testing system and develop new tests for it, and pay dividends on preferred stock.