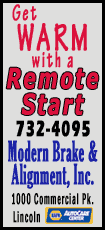 The annual independent-film showcase has featured a slew of sexually themed movies in its various categories this year. There are stories about women using sex to work through their mid-life crises, narrative and documentary examinations of pornography and its players, and coming-of-age stories in which sex plays a central role.
Festival founder Robert Redford says the on-screen sex of today is often devoid of the romance that was essential in late 1960s, when he first started making movies.
So what has inspired the Sundance sexual revolution? Stars and filmmakers weigh in on their sexy fare.
"When I got in the film business in the early '60s, it was a romantic time. Sex and romance were pretty well tied together; sexuality was pretty well expressed through romance. Times have changed, so now, 40, 50 years later, we see that sexual relations have moved to a place where it doesn't feel like there's so much romance involved. The romance is not part of the equation, because relations have changed, and they've changed because of changing times, and because of new technology. People are texting rather than dating and all that kind of stuff. So what we do, we just show what's there." -- Sundance founder Robert Redford.

"It's relevant because people just started having sex. So I think because of that, because everyone just started having sex, it's extremely relevant right now." -- Kristen Bell, star of dramatic contender "The Lifeguard."

"Sex is trendy." -- Actress Mamie Gummer, who co-stars in "The Lifeguard."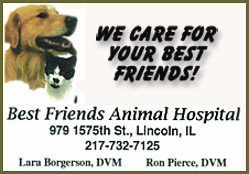 "It's provocative. ... Filmmakers, I think you want to take people out of their comfort zone, and I think sex does that when you talk about it." -- Tony Danza, who appears in the premiere film "Don Jon's Addiction."

"I wanted to tell a story about how we work as human beings, and let's face it, that's what drives a lot of us. And what I was trying to get at with 'Don Jon's Addiction' is, yeah, let's talk about sex but let's really talk about it and not just go through the same cliches that we always go through. ... Those of us (who) -- and we all do -- consume this media, whether it's movies or porn or the news or, you know, the Bible, we consume these pieces of media and we form these rules for ourselves, these notions of how things are supposed to be. And to me, there's nothing less sexy than trying to fit in what you think you're supposed to be. What's sexy is when you're just being yourself and you're connecting in the present." -- Joseph Gordon-Levitt, director, writer and star of "Don Jon's Addiction."

"It's funny isn't it, because it's this great taboo, really. And yet it's something that is in all of our lives, if we're lucky -- some of us three or four times a day. Ugh, exhausting." -- Matthew Goode, a star of the premiere "Stoker," which blends sex and violence.